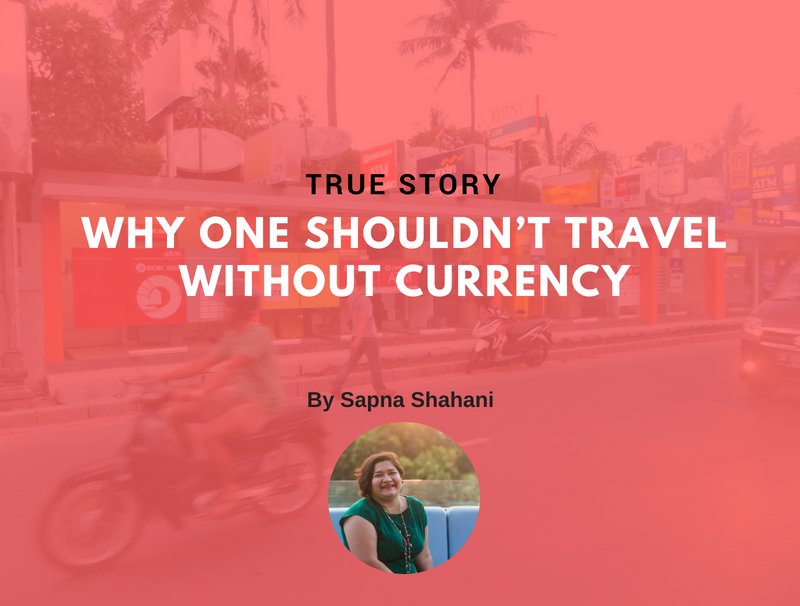 On a recent holiday to Bali, my partner and I decided not to carry any foreign currency. We were sure that our international debit and credit cards would work at the airport ATMs and that we could conveniently withdraw cash. To our not so pleasant surprise, neither of our cards of different leading banks worked to dispense any cash.
Luckily, we found a taxi driver willing to take us to the hotel we had a reservation with. We optimistically assumed the airport ATMs weren't working as well as the outside ATMs would be. We stopped and tried a couple of ATMs on the way but were disappointed again. However, a saving grace was that we could withdraw cash on our international credit cards. Although this was an expensive option, we were relieved to have cash to pay for the taxi.
We arrived at our hotel and had to make two International calls to our banks to see if they could explain why we were in a foreign country without access to the money in our bank accounts. When both banks told us that nothing was wrong with our cards, we were even more baffled. After a long nap that was well needed after our stressful journey, we set out again to find an ATM that would work in our favour.
Unfortunately, when the ATM near our hotel didn't dispense cash again, my head was not in the right place and I left my card in the machine! By the time we had dinner and realized I didn't have my card, it was too late. I immediately called my bank (another International call) to report that I had lost my card and they told me that two transactions totalling RM 5,300 had been made (someone else seems to have had more luck with my card than me). We asked the hotel staff to take us to the police station to report this and came back hours later around 2am.
We managed to finish our holiday somehow but this experience made it very unpleasant. I got the money that had been stolen from my account back after three months and a lot of paperwork. And learned an important lesson… Never travel without foreign currency. I never did find out the reason for the cards not working in a major tourist destination like Bali, but I suspect it had something to do with preventing fraud. If any of you reading this know anything about this, do leave a comment.