Our passion at CurrenSeek is to make travelling the world over more cost-efficient and therefore way more enjoyable. To steal the famous quote from Malaysia's biggest travel enabler, AirAsia, we would like to rephrase our mission as: "Now everyone can travel savvy!"
Where would we be without the means to explore the world, not to mention the access to all the handy tips and travel recommendations? Team CurrenSeek has compiled a list of some of Asia's top up-and-coming, Malaysian travel bloggers; keen observers and documenters of life that let us see the world vicariously through their globetrotting adventures and drive us to count our pennies at home—so that we might fulfil the wanderlust in us!
Here are 18 specially curated travel blogs in Malaysia you must know of to live more meaningful, exciting lives. You'll pick up great tips on the best places to eat, the country that gives you the best bang for your buck, and the priceless experiences you won't exchange for anything in the world!
Follow or bookmark these Malaysia's travel blogs and travel influencers today, and here's to a fantastic 2020 filled with new adventures!
Ramble and Wanderer

RaW of Ramble and Wander takes travel blogging to new heights with his award-winning photos and posts, some of which have been gained international recognition on BBC Travel, CNN, and Lonely Planet! We love that he has been to many countries beyond Southeast Asia, and his shots are stunning in spite of minimal editing, which shows off his eye for detail and dedication. RaW also provides a lot of helpful tips on travelling in Malaysia, such as Why You Should Consider the Hop-On, Hop-Off Bus in Penang and Top Things to Do and See in Kuching. If you follow him on Facebook, you might be alerted to cheap flights and hotel discounts as well!
Follow Rambler and Wanderer on Social Media: Website | Facebook | Twitter | Instagram
Malaysia Asia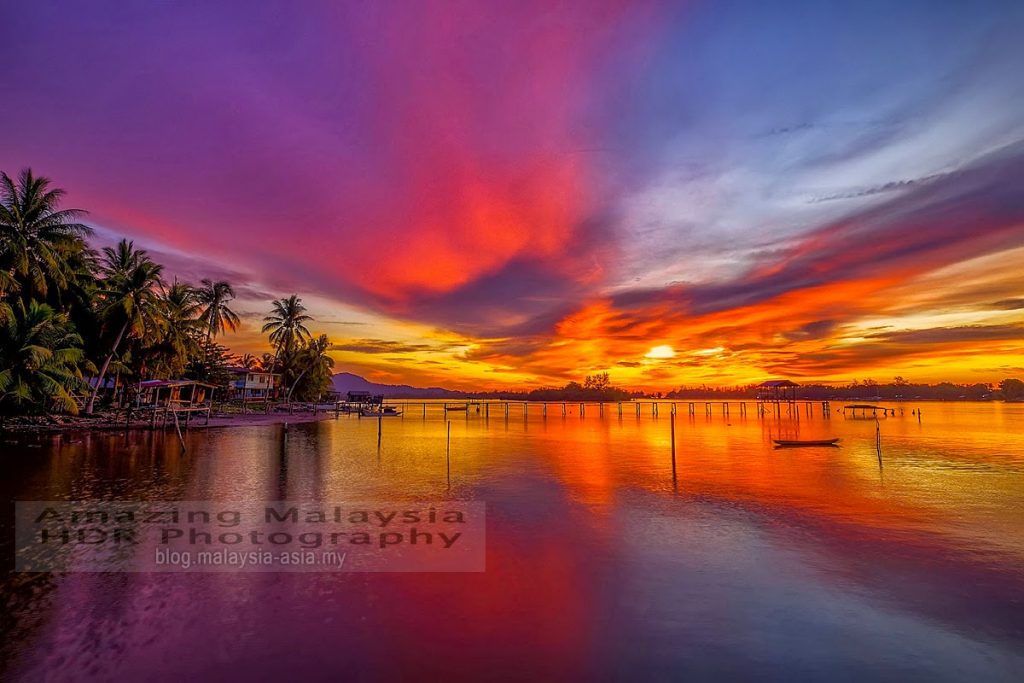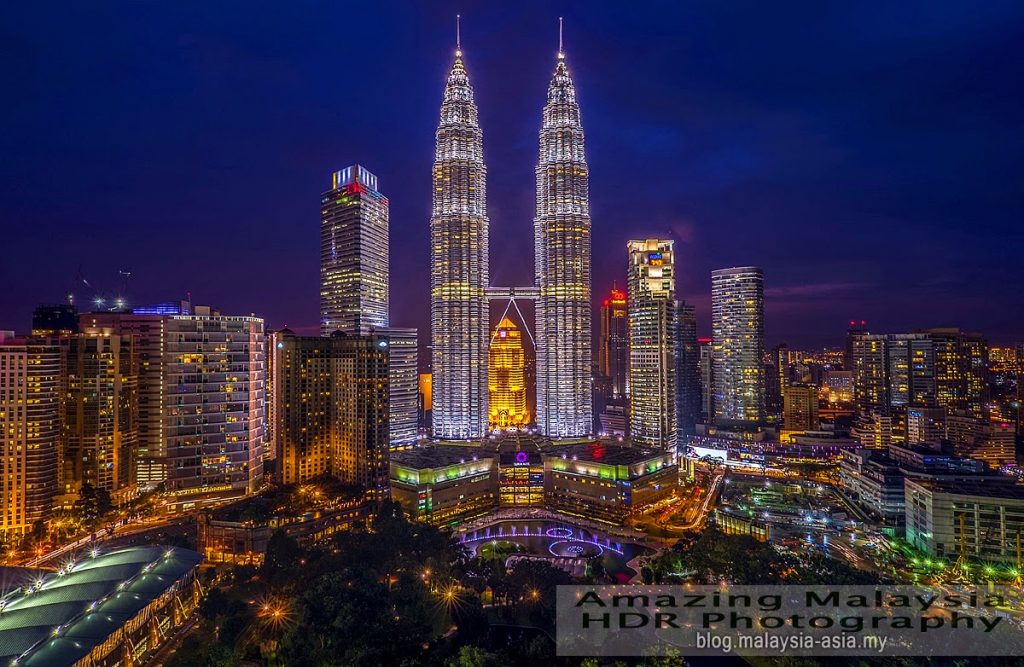 David Hogan Jr. is a multiple award-winning travel writer and blogger from several tourism boards in Malaysia. He covers the latest news and events related to tourism and the local scene in Malaysia, such as the upcoming 20th Century Fox World theme park at Genting Highlands. He also provides valuable and extremely helpful travelling tips such as How to Get to Christmas Island if you're planning to travel to countries around Asia or 10 Interesting Places to Visit in Malaysia for 2018.
He currently works with tourism boards in Malaysia and beyond to promote destinations from a third party point of view. His niche takes him away from regular travel bloggers, where he focuses mainly on nature, bird watching, scuba diving and providing travel ideas and solutions for visitors to Malaysia and around Asia
Follow Malaysia Asia on Social Media: Website | Facebook | Twitter | Instagram
My Travellicious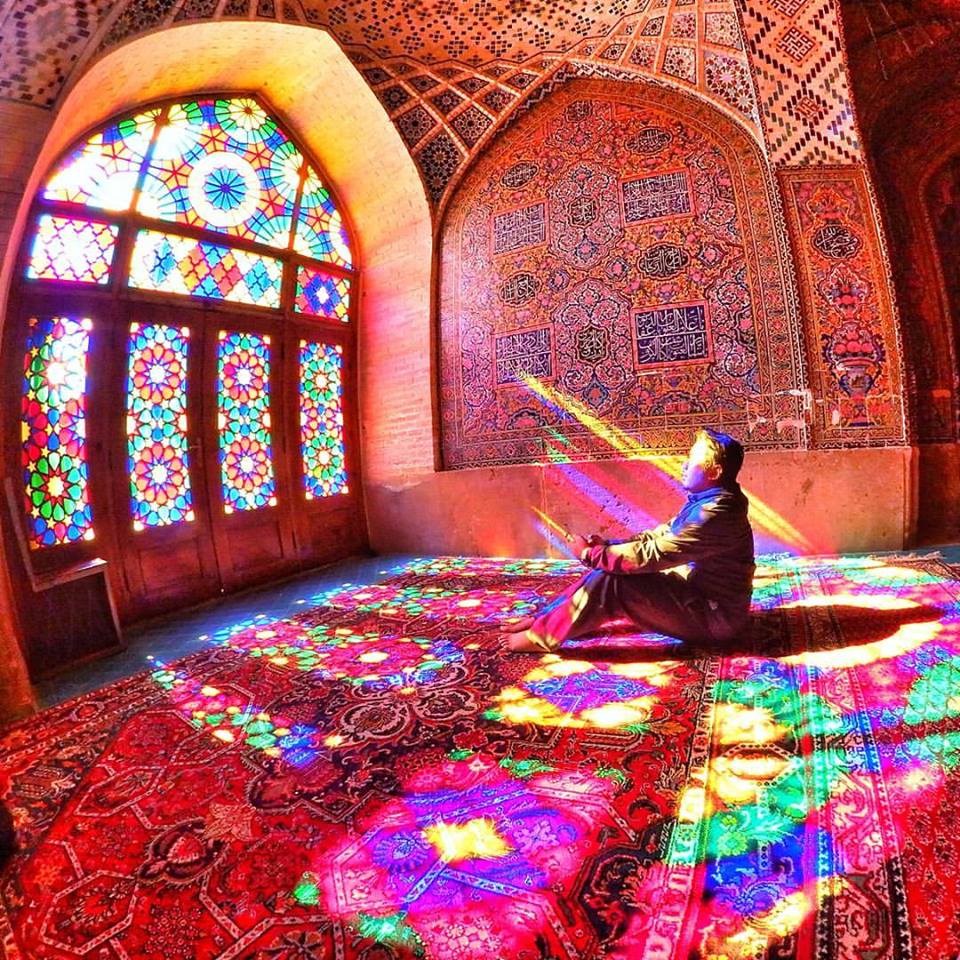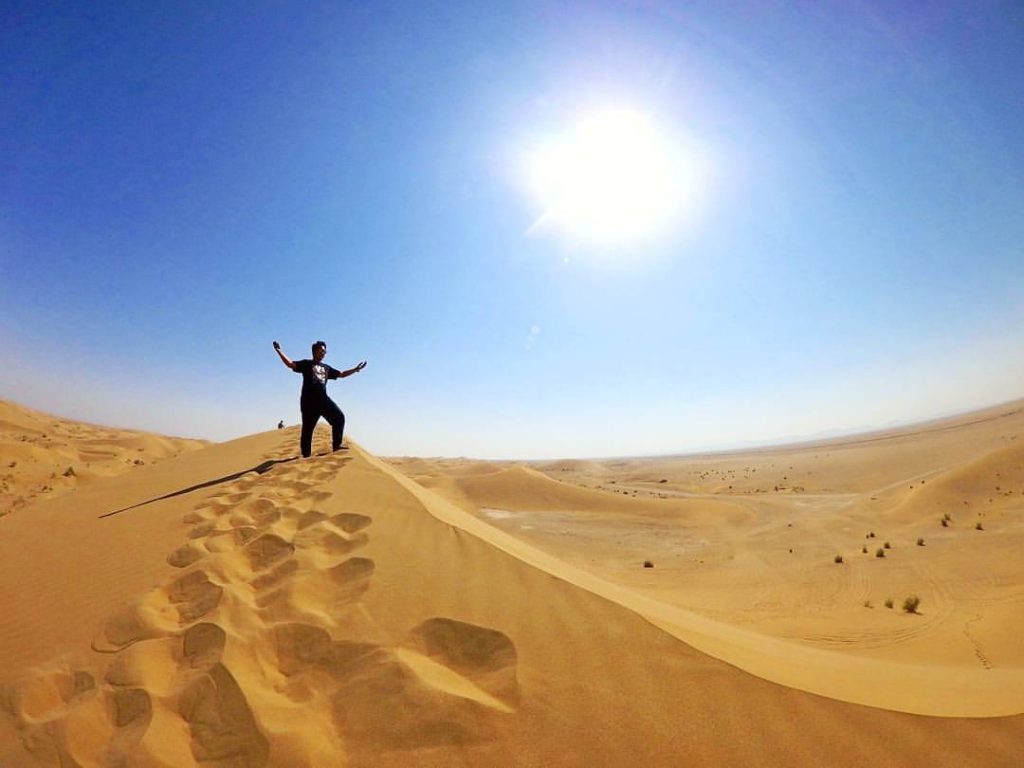 Why you should know him: If you're looking to inject some humour in your reading list, look no further than Fadli of My Travellicious. What differentiates Fadli from the other travel bloggers is that his posts are bilingual (Malay and English) and he writes from a first-person point-of-view using a highly conversational tone and a stream of consciousness style. His posts are also very purpose-driven, and aimed at providing helpful tips to fellow foodies and travellers, with headlines like where to eat in Kuching, what to see in Dubai in 5 hours, and is flying with Jetstar Airways fun?
If you can read Malay, Fadli is currently doing a recap of his backpacking trip in Myanmar—his entries may be lengthy, but they are highly entertaining as he writes it as he experiences it, which makes you feel like you're right there with him!
Follow My Travellicious on Social Media: Website | Facebook | Twitter | Instagram
The Tiny Wanderer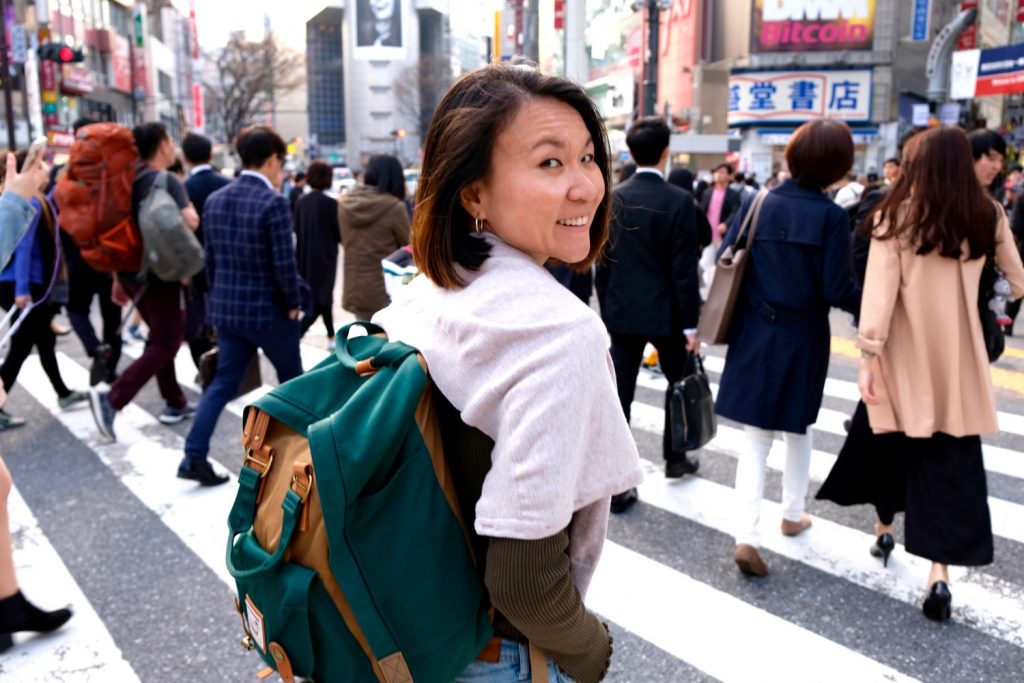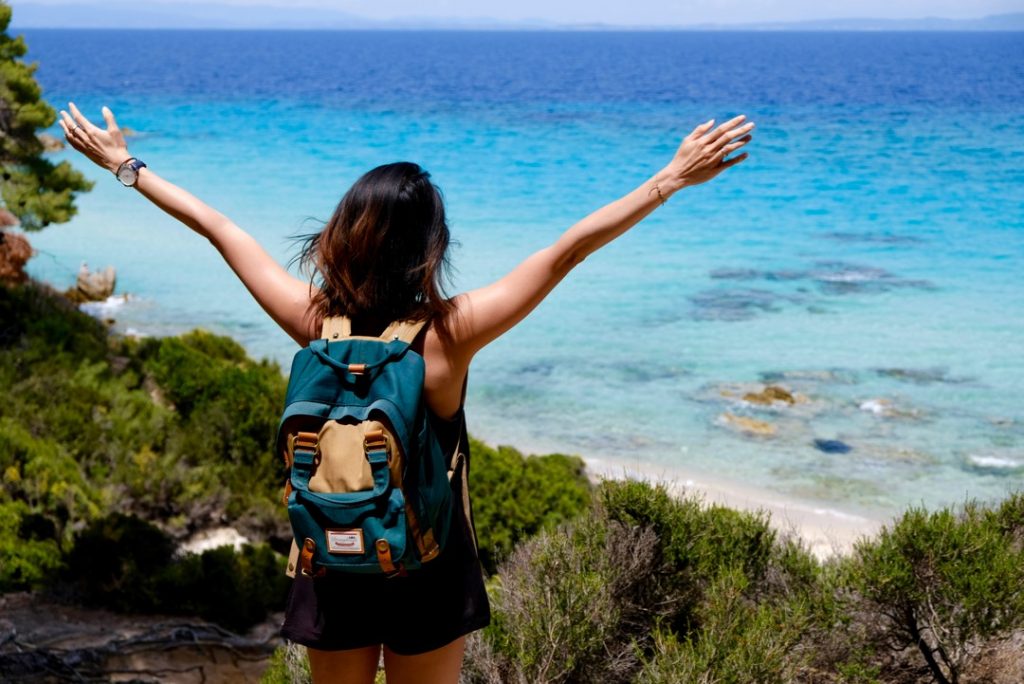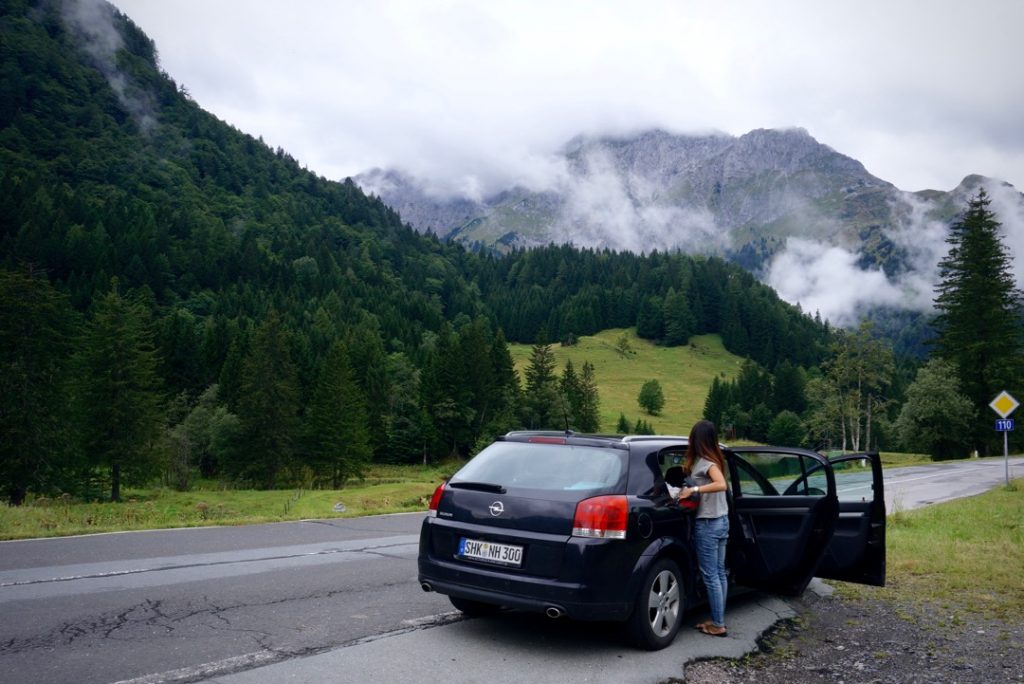 Kher Ying of The Tiny Wanderer keeps a record of her personal travel experiences on The Tiny Wanderer, so you won't see much in the way of reviews, but instead, you get a first-hand view into certain experiences, such as waitressing in Melbourne, working on a cruise ship and living in Germany. From starting out with only RM1200 to working as a crew lecturer on a cruise ship to being able to afford to travel to 65 countries including Ireland, Albania, and Morocco, read all about her life of travel here. If you're longing for a taste of her life after reading about it, then Ying shares 12 ways you can kick-start your solo travel journey. She's currently based in Germany and her posts tend to be based on her everyday life there and her summer travel activities.
Follow The Tiny Wanderer on Social Media: Website | Facebook | Twitter | Instagram
Alexandra Luella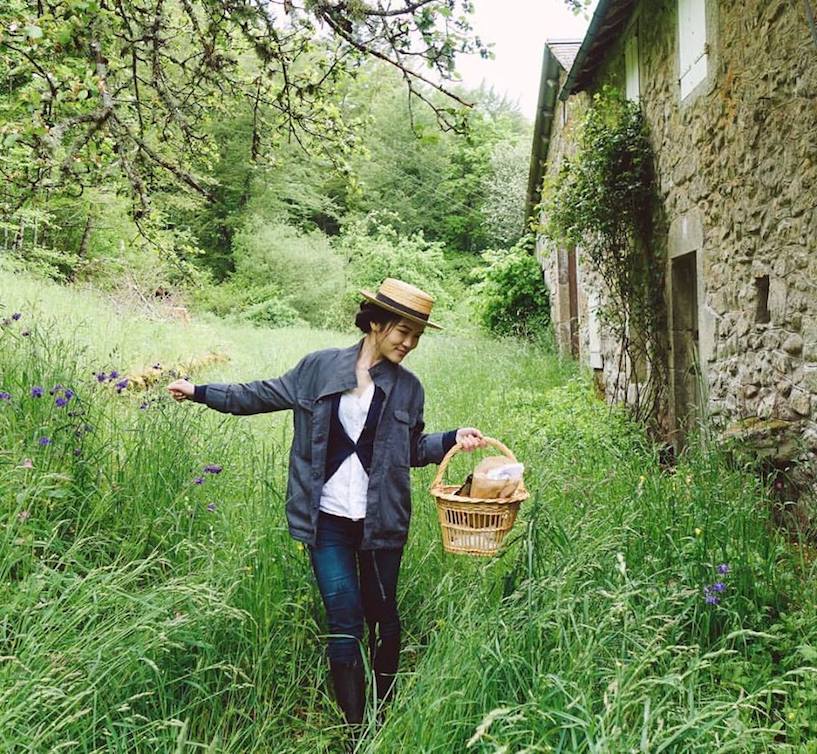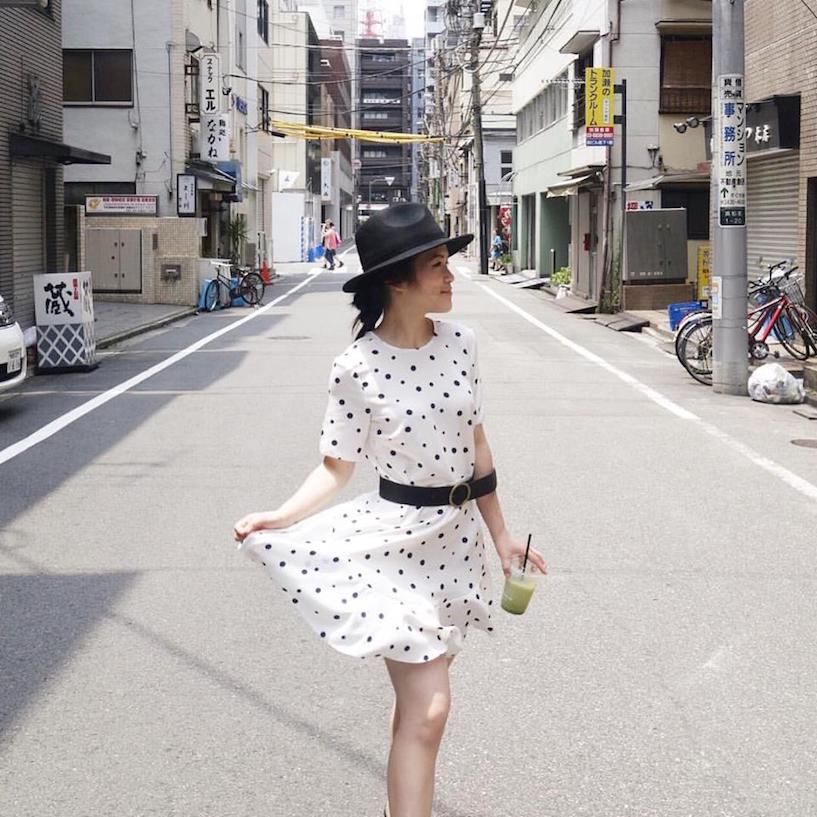 "Did you know that in the Netherlands there are more bicycles than people? When you greet a French, do you kiss her right cheek first, or left?" To Alexandra Luella, 'curious questions' about the world are what prod her to travel widely in style, and she blogs to show readers less-travelled places, and share about the stories and cultures that make them special. Her penchant for storytelling, strapped with rich anecdotes and observations, sets her apart as a genuine travel writer in search of 'the story' behind each journey, beyond conquering new far-flung destinations. Aside from being a foodie lover who documents her gastronomic conquests across the world, she's also quite the stylite who takes an interest in eclectic wacky clothing lines and attends acclaimed fashion events!
Follow Alexandra Luella on Social Media: Website | Facebook | Twitter | Instagram
Tey Cindy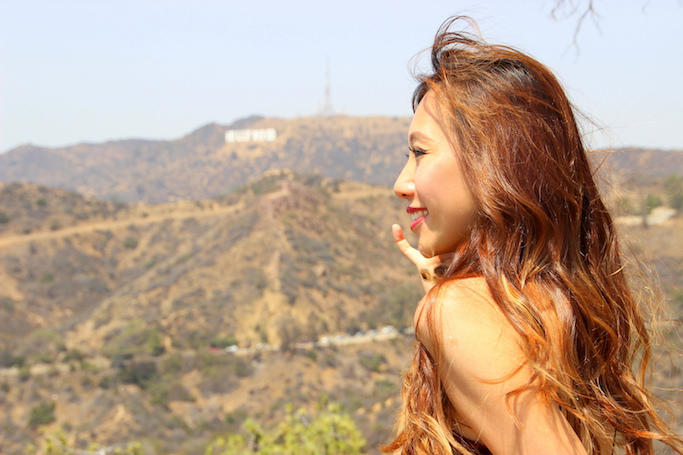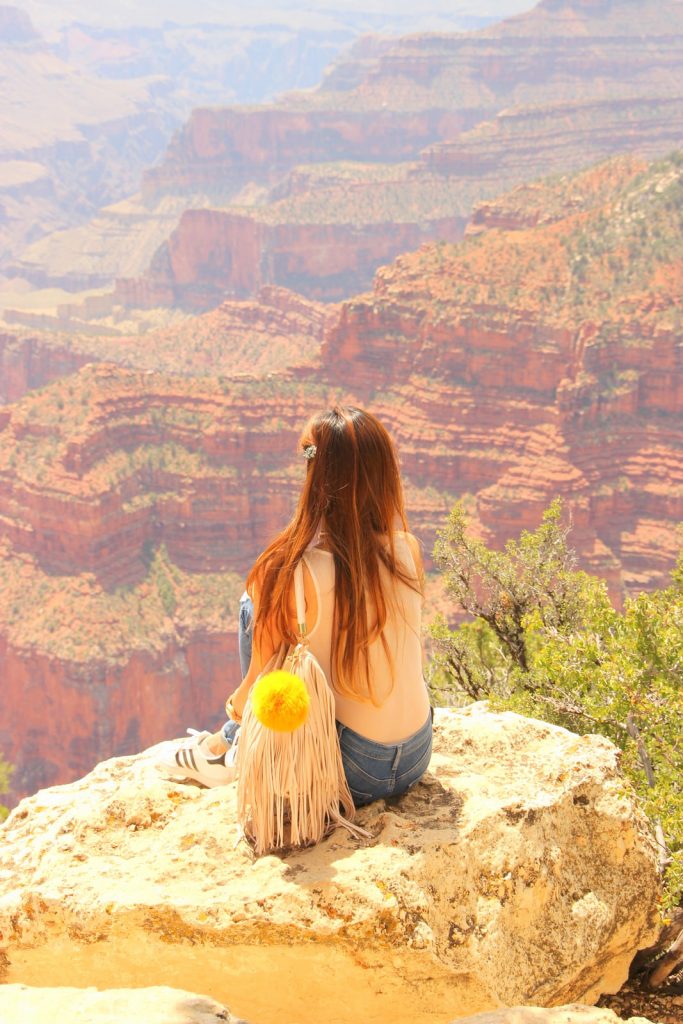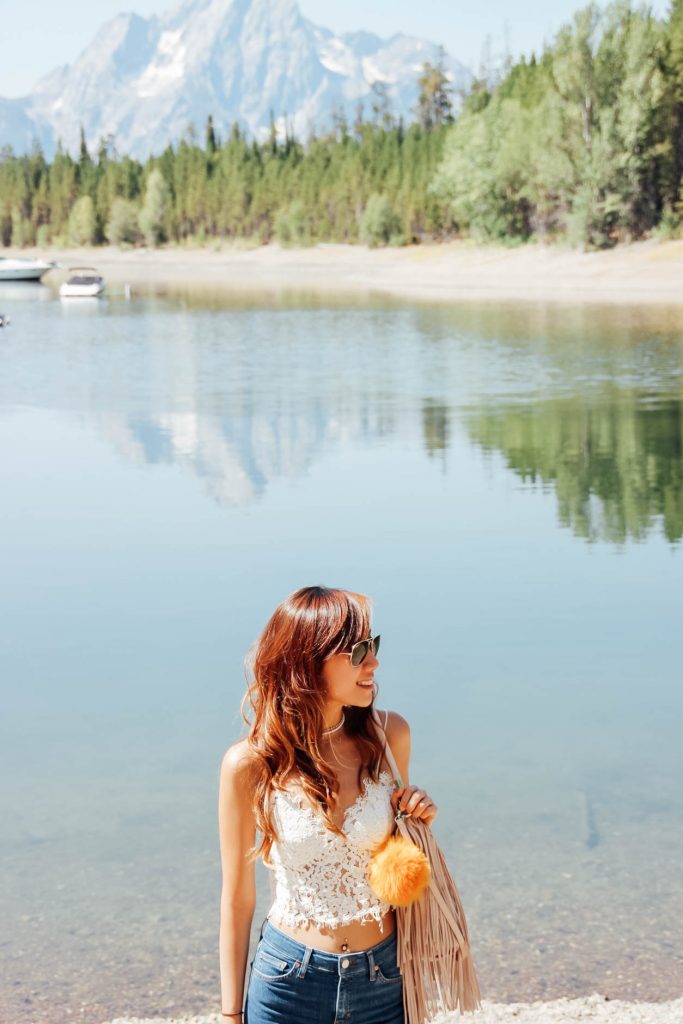 A travel writer lifestylist with loads of 'cin-spiration' where globetrotting is concerned, Tey Cindy is a personal blog about the search for beauty in everyday life. We like her 'cin-sere' touch (and a generous sprinkling of 'fas-cin-ating' puns everywhere), in which she shares candidly about every aspect of life from fashion to travel, entertaining, food, health and beauty. Check out her 5 cinspirations that made for an amusing week, among many other nicely crafted photo-filled posts! Like Alexandra Luella, she's a certified fashionista and 'cin-derella' too, who blogs about gorgeous hairstyles, beauty essentials, working out, and more. In Cindy's books, it's 'cin-ful' not to travel in style! (Okay, enough fun with puns already!)
Follow Tey Cindy on Social Media: Website | Facebook | Twitter | Instagram
Faizal Fredley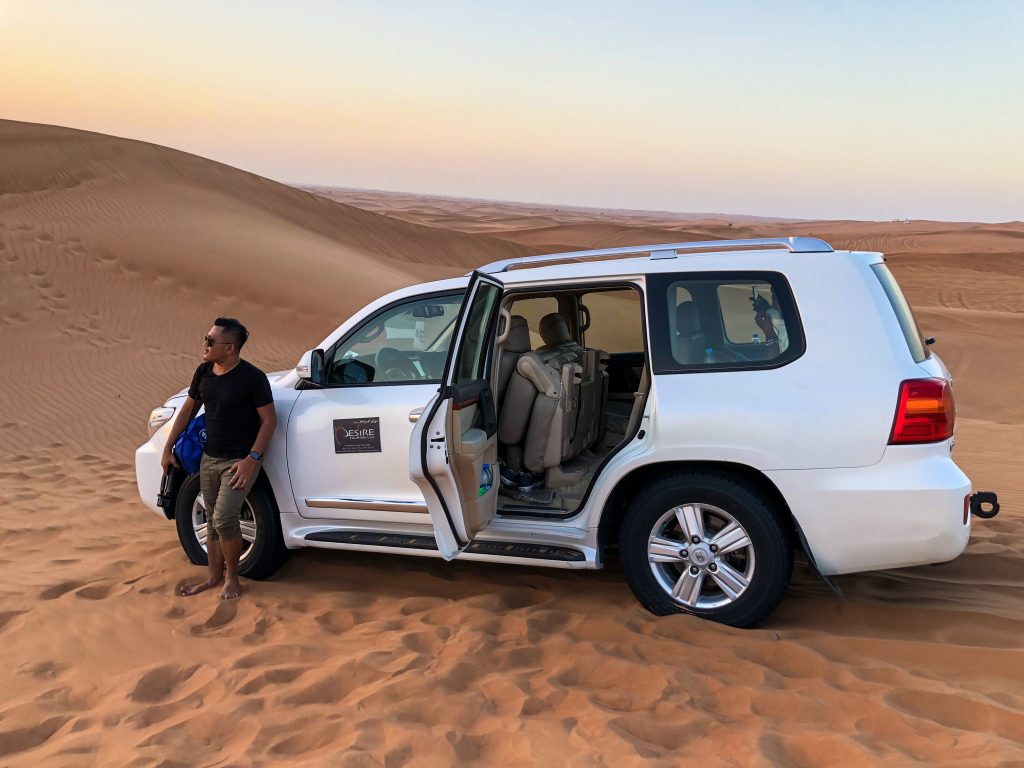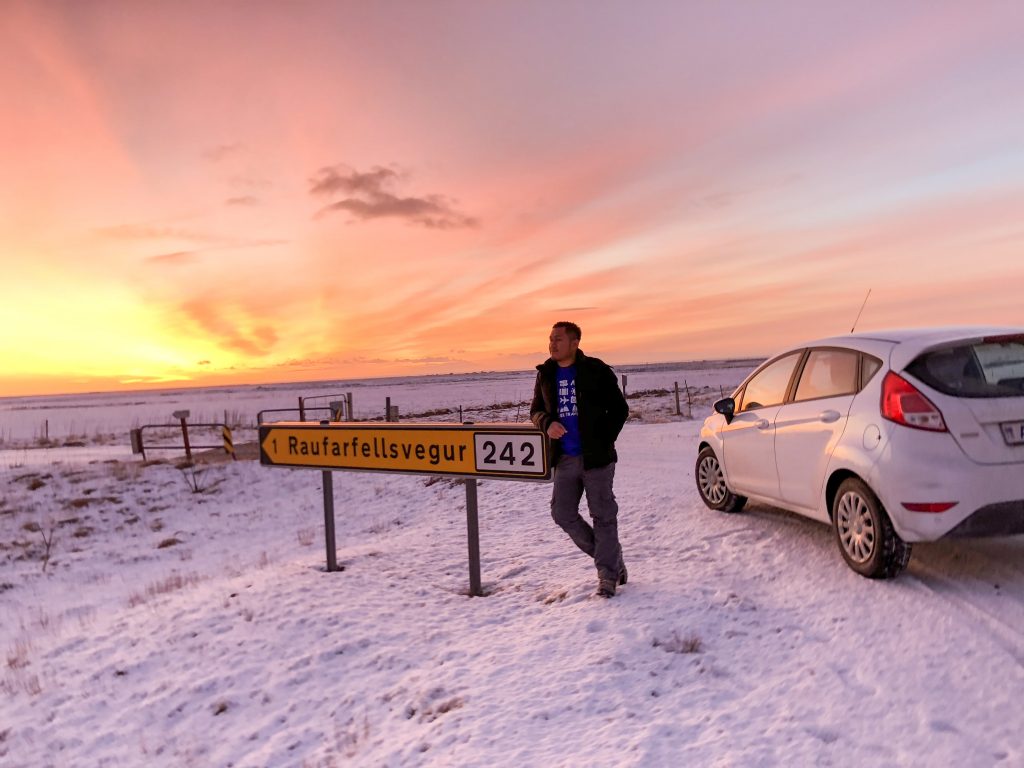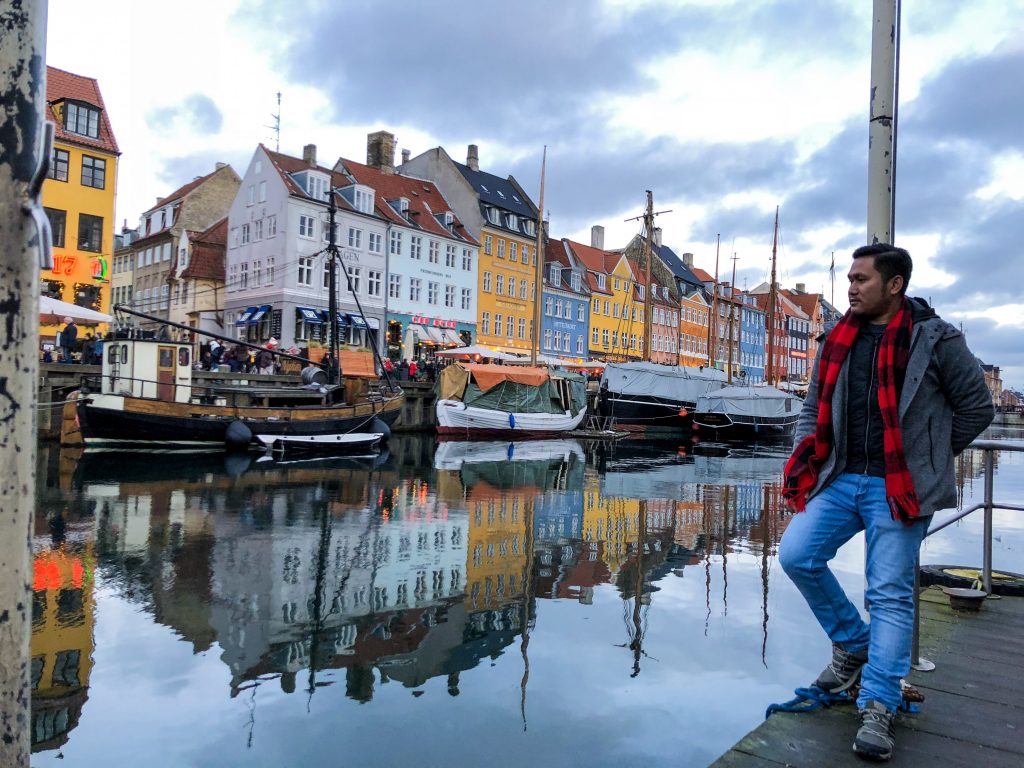 Looking for a blog that is less of a "travel diary" and more functional? Look no further than Faizal Fredley – if you can read Malay, that is. An engineer-turned-travel blogger, Faizal is an example of how you can pursue your passion and turn it into a successful business. With awards like "Best Travel Blog Malaysia Social Media Week (Winner 2013 & Runner up 2014)", "Top 18 Blog Pilihan Online", and "Anugerah Pilihan Online (APO 2016)" under his belt and over 60k fans on Facebook, there is no shortage of interested travellers who turn to Faizal for itinerary planning and helpful tips. The avid traveller plans to visit Luxembourg, Germany, Czech Republic, Austria, Italy, and France, so if you've got those places on your must-see list as well, you'll want to stay tuned to his website. Last but not least, when he's not writing about his travels, Faizal also blogs about recent movies, technological updates, and creepy encounters!
Follow Faizal Fredley on Social Media: Website | Facebook | Instagram
Pojiegraphy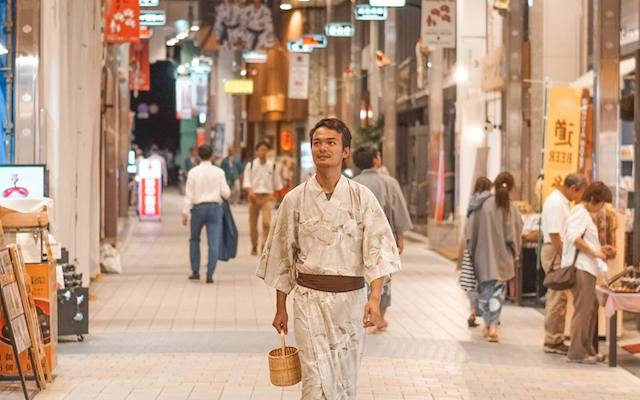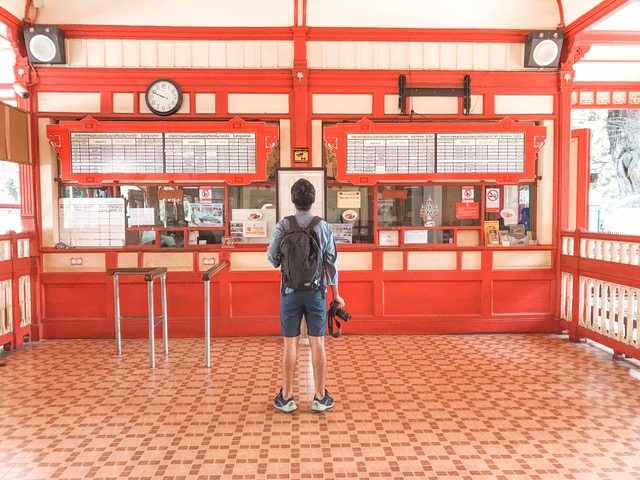 From South Korea to Finland, Taiwan to Wales, Pojie has travelled far and wide and covered a colourful variety of travel, culinary and adventure finds in his bilingual (English and Malay) blog. Pojie is a journalism graduate and talented freelance social media writer at heart who indulges his passion to explore and write about new places and experiences, plus Instagrams like a pro! He's such a natural at it that he was nominated as 'Best Travel Blog' in Malaysia Social Media Week (MSMW) 2015 & 2016, and awarded 'Best Video Blog' in Malaysia Social Media Week 2016.
Follow Pojie on Social Media: Website | Facebook | Twitter | Instagram
Mei Mei Chu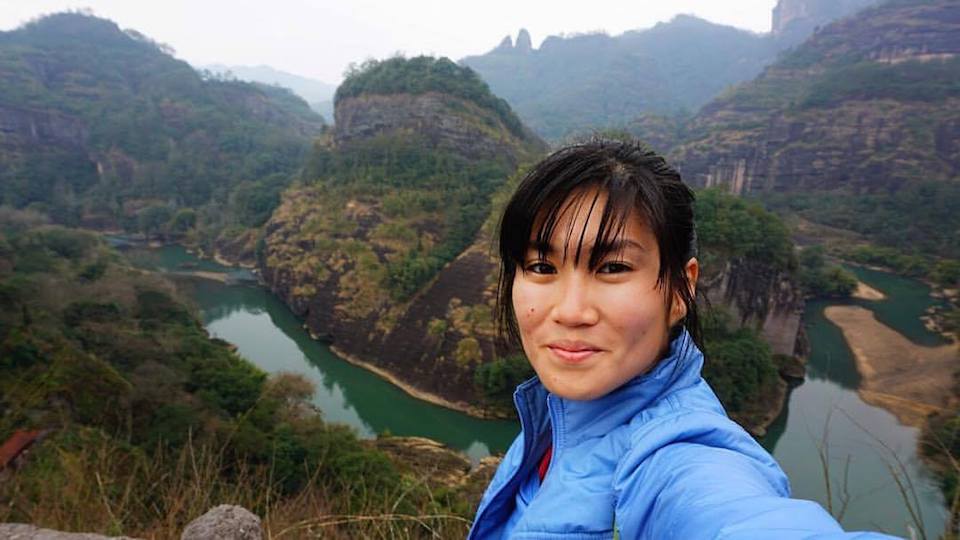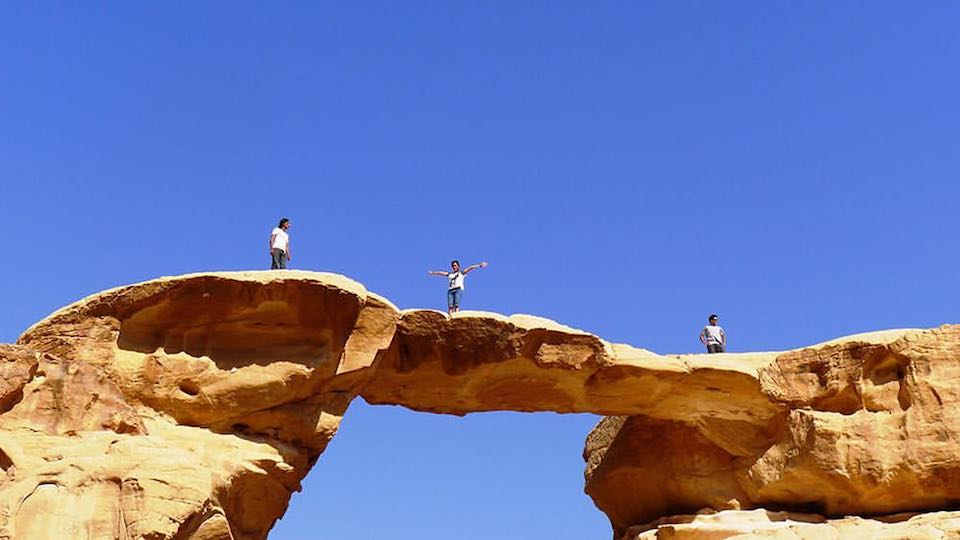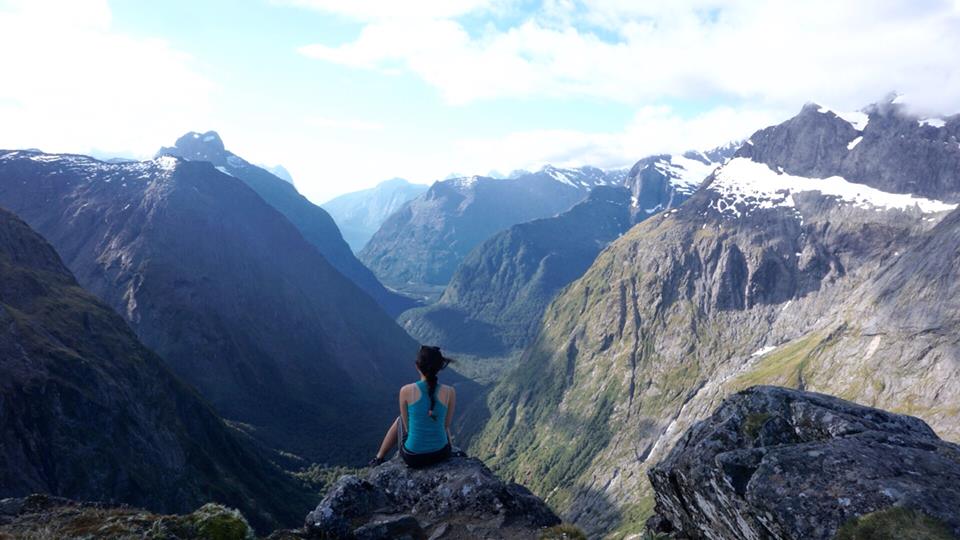 Why you should now her: "For honest travel stories that will teach and inspire" as Mei Mei Chu of The Wandering Writer puts it, and we can't help but agree. Fearless, spirited and always ready for new experiences, Mei Mei Chu was bitten by the travel bug at the age of 18 after she went on a working holiday in the United States with her brother, and she has been travelling extensively and documenting her travels on her award-winning blog ever since. She tends to write her articles from the perspective of a solo female traveller, such as "Is Sri Lanka Safe For The Single Woman Traveller?" so if you're female and tend to travel alone, chances are you'll find her articles relevant, if not relatable, especially in regards to the dangers of travelling solo as a female. Interestingly, in November 2016, her blog crashed after her honest article on Brunei went viral there!
Follow Mei Mei Chu on Social Media: Website | Facebook | Instagram | Twitter
She Walks The World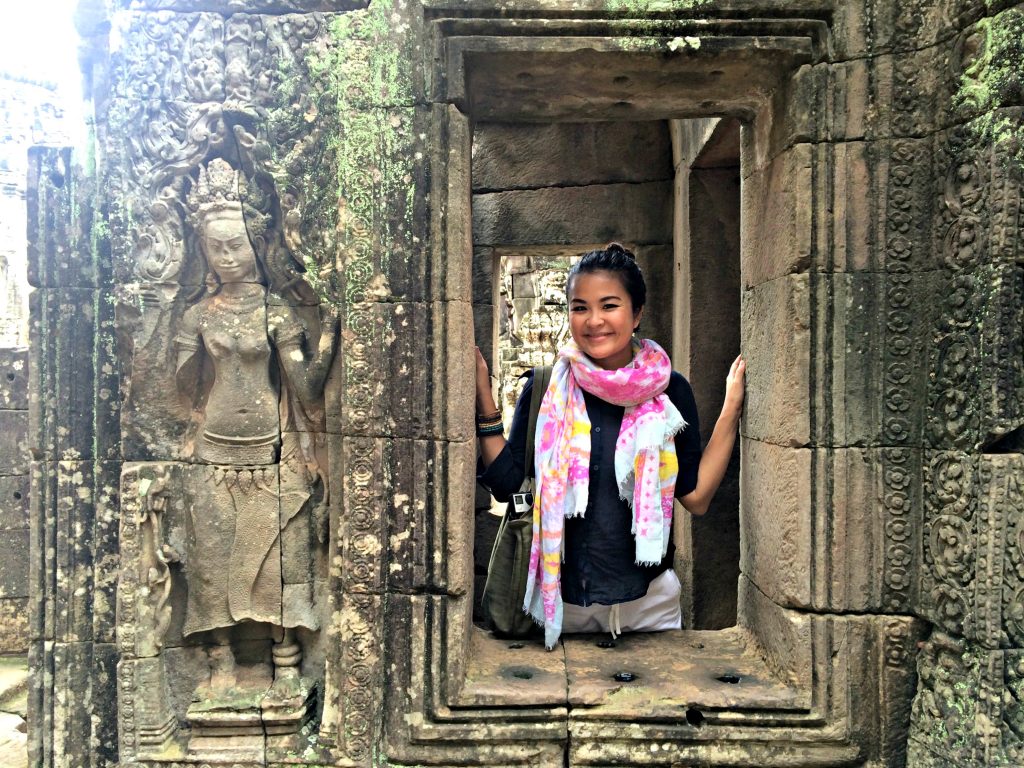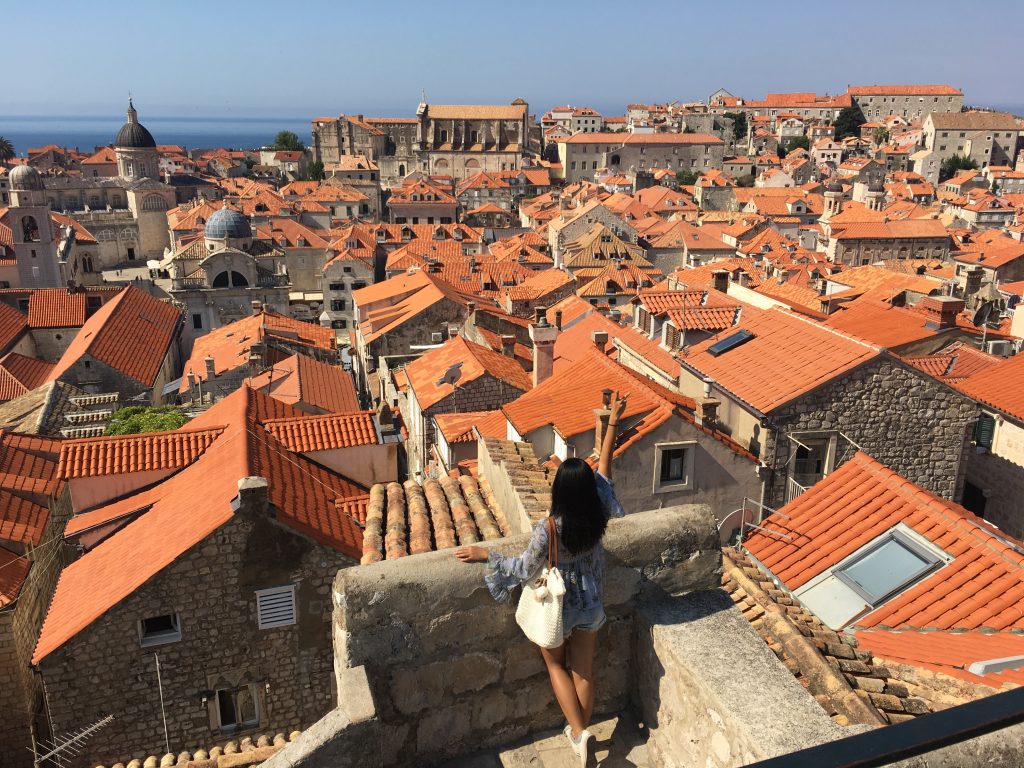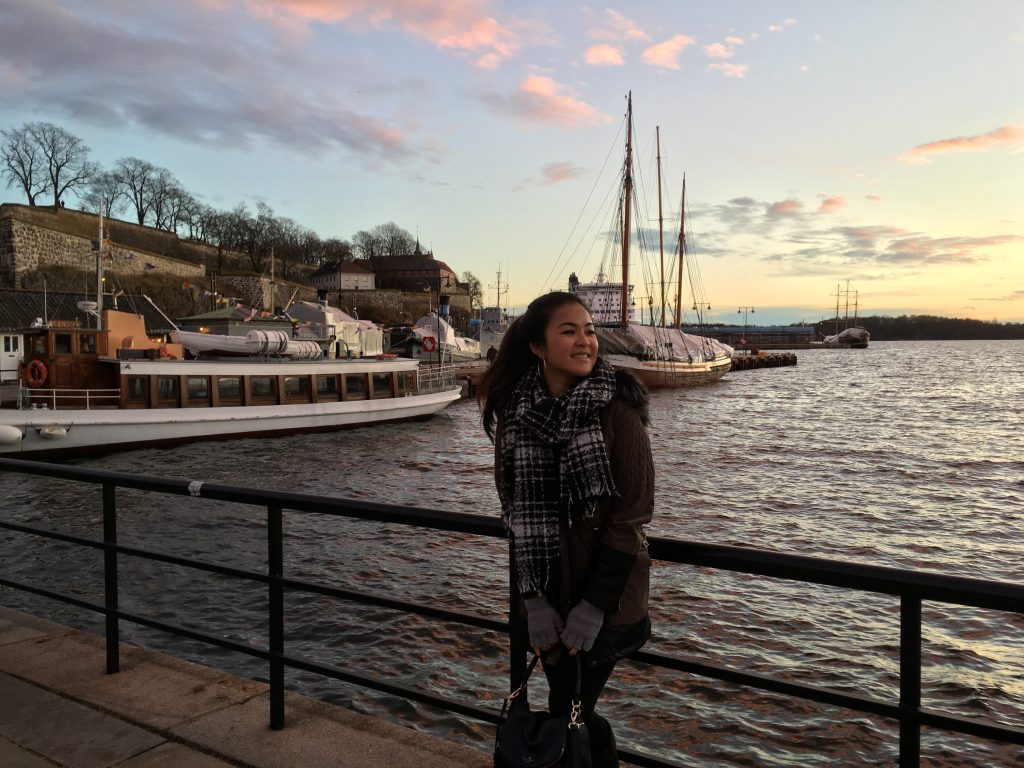 They say the journey of a thousand miles begins with a single step… Mynn went further by 'walking the world' with an aptly named blog, and visiting at least 32 countries to date! A film producer, radio, TV host, emcee and occasional actress, Mynn Lee still (amazingly) finds time to blog on her exciting travels to festivals, heritage and cultural sites, gorgeous islands, scuba diving spots, theme parks, and wellness retreats, among others! You'll find insightfully-written tales of her journeys summed up in her favourite top-10-listing-style of writing.
Follow She Walks The World on Social Media: Website | Facebook | Youtube | Instagram
CCFoodTravel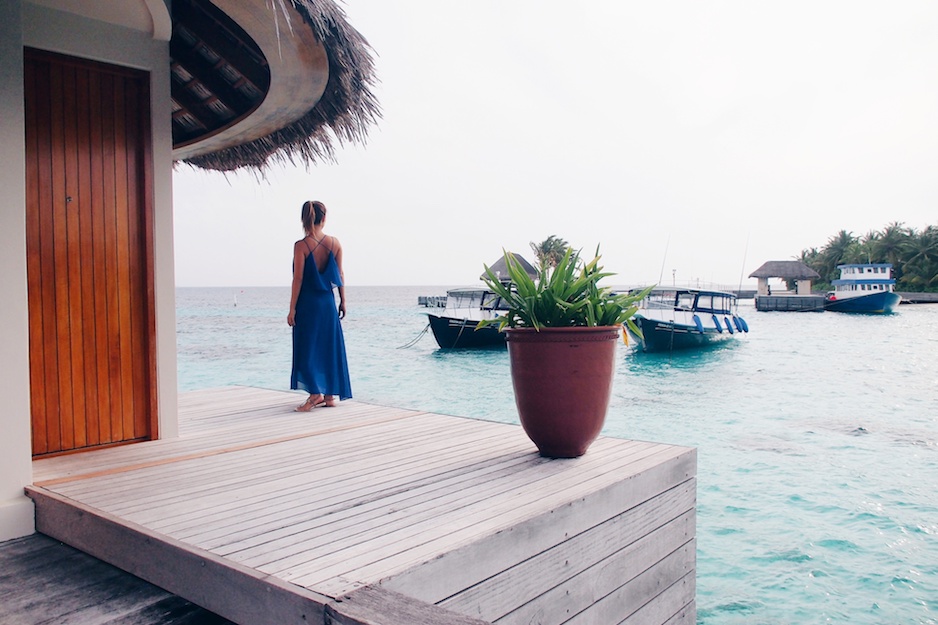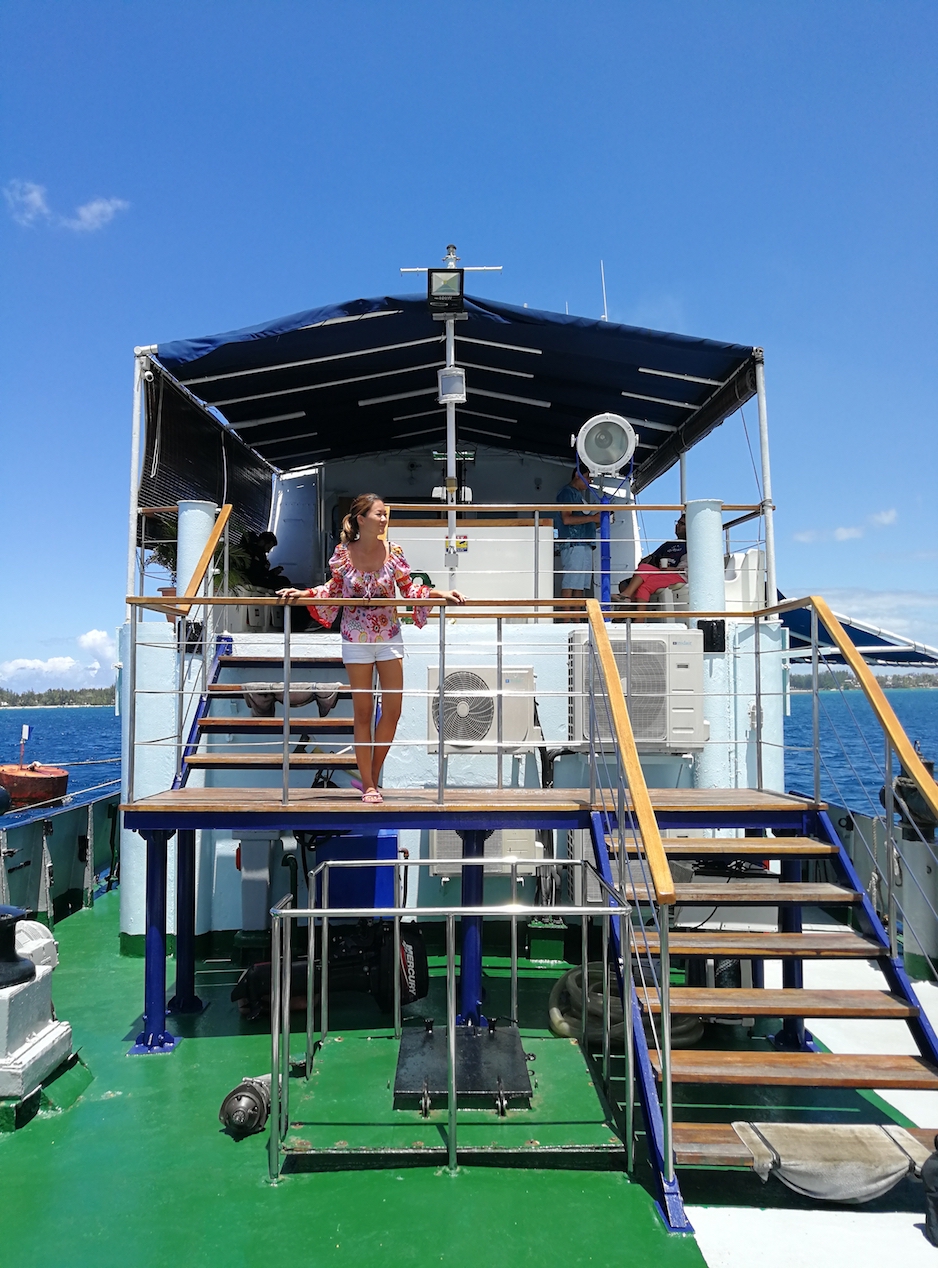 Voted 'Top Travel Blog To Watch in 2015', CCFoodTravel covers adventures and travels around the globe, local foodie escapades in Malaysia and beyond, noteworthy lifestyle activities in KL, plus hotel staycation and gadget reviews. The highly prominent blog is maintained by three adventurous bloggers who share a similar passion for travelling to foreign places, eating strange food, and documenting their unique experiences for all to see and copy! (CC = carbon copy, get it?) Despite covering a lot in their blog, CCFoodTravel believes there's still so much to see… Believe it too?
Follow CCFoodTravel on Social Media: Website | Facebook | Twitter | Instagram
Sassy Urbanite's Diary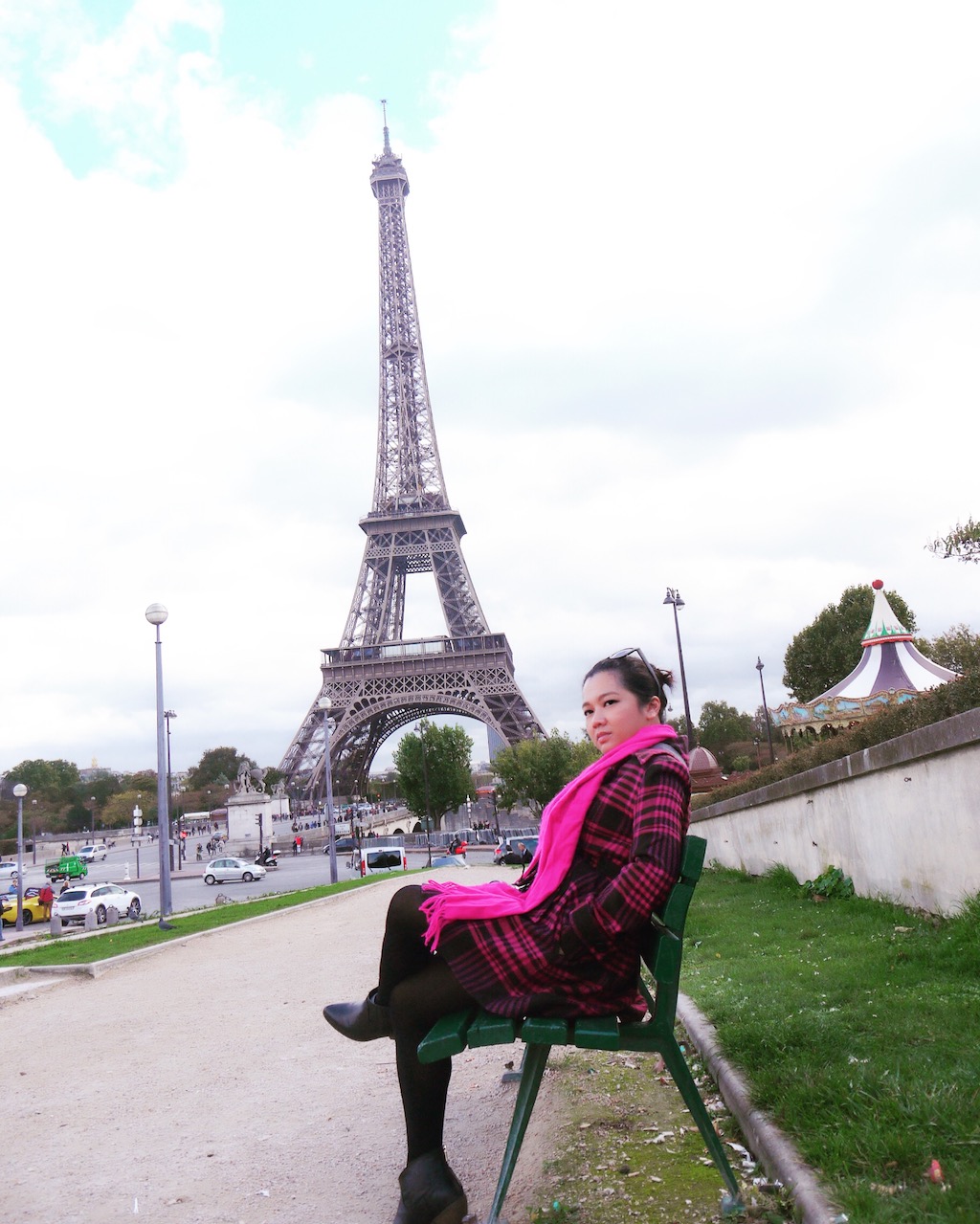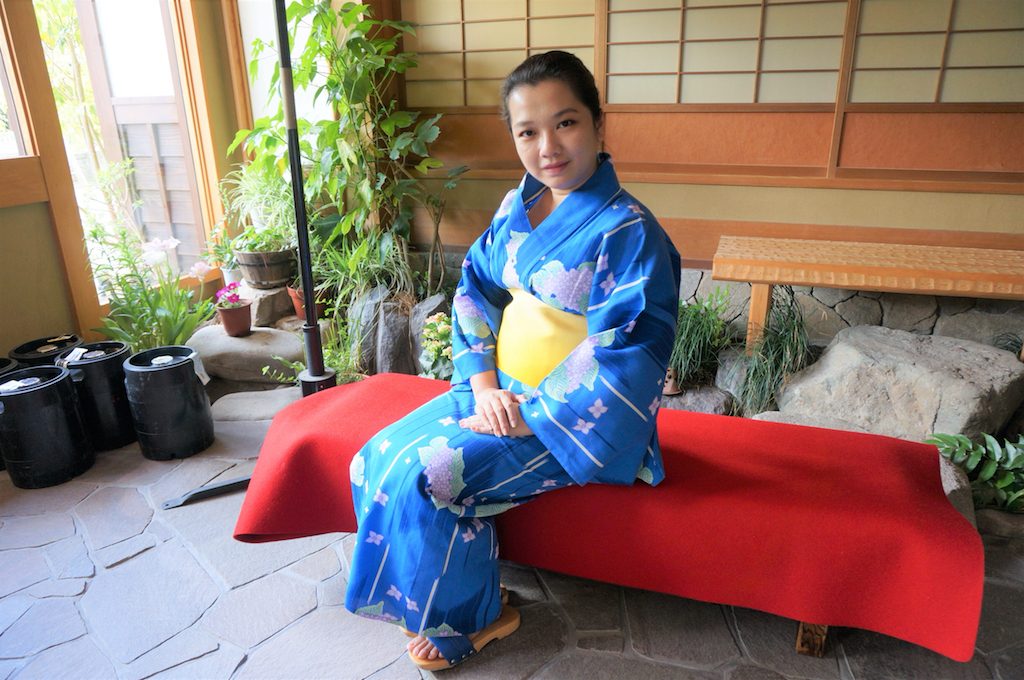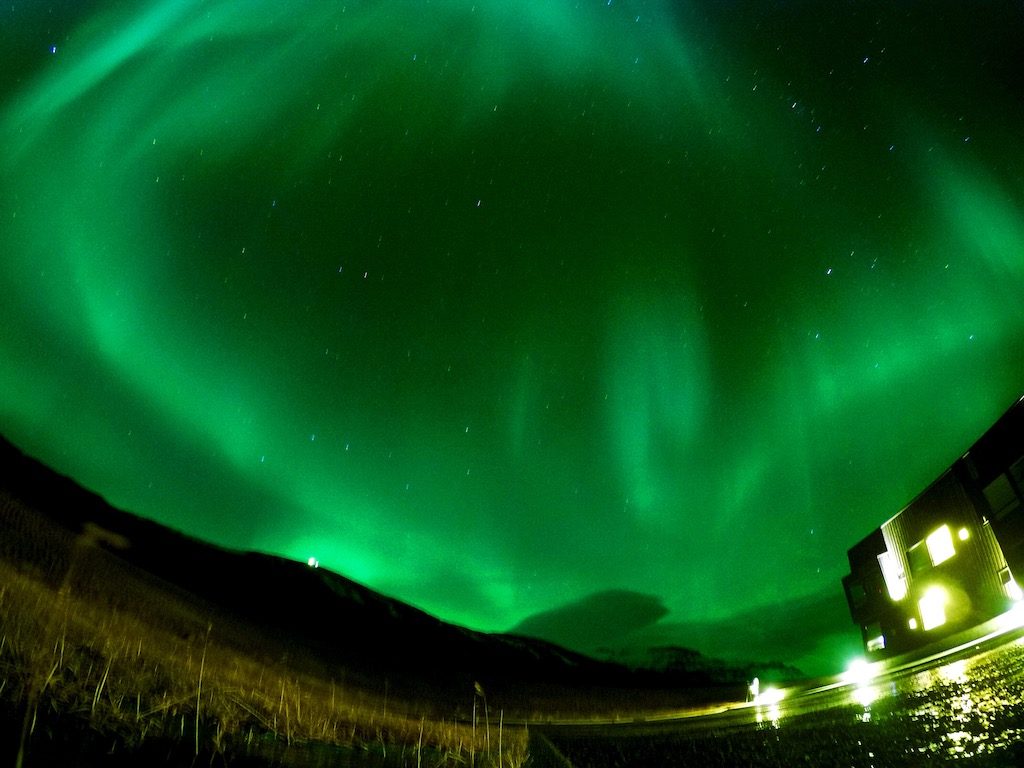 A sassy urbanite who loves travelling free and easy and detests group tours, Allison Wong is a corporate banker by profession, and globe trekker at heart. Beyond heavily researching the places she visits prior to documenting her first-hand travel and gastronomic experiences, she's also passionate about immortalizing her new discoveries through the eyes of her trusty Sony RX100III, Sony NEX 5R and iPhone 6S. She does a spectacular job at scenic landscape and architectural shots too; which over 79K Instagram followers can attest to!
Follow Sassy Urbanite's Diary on Social Media: Website | Pinterest | Facebook | Twitter | Instagram | Google+
LuvFeelin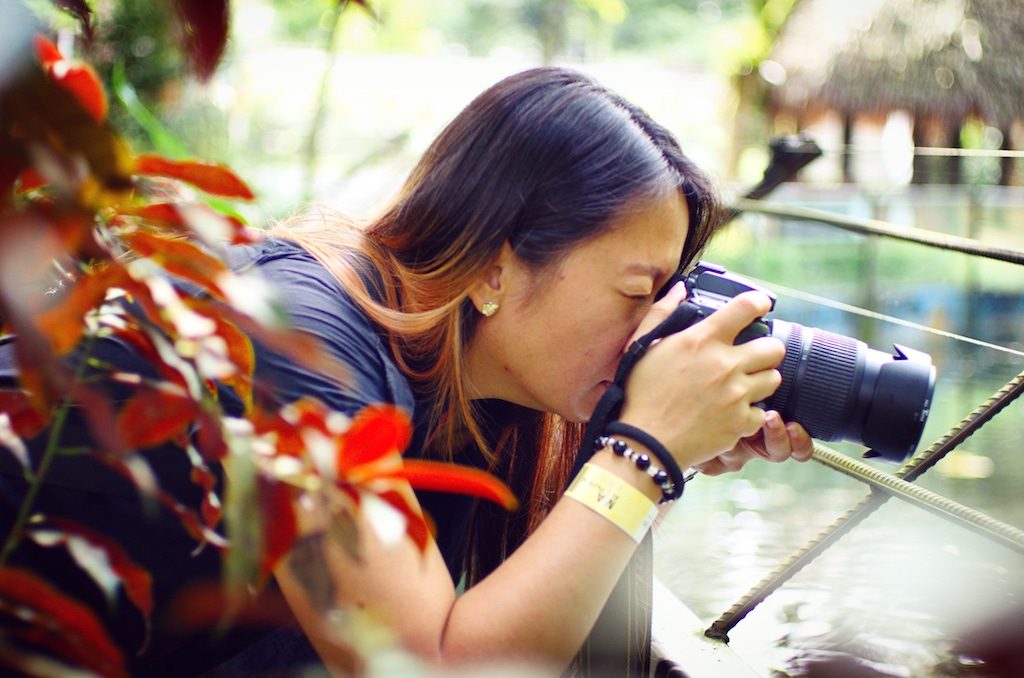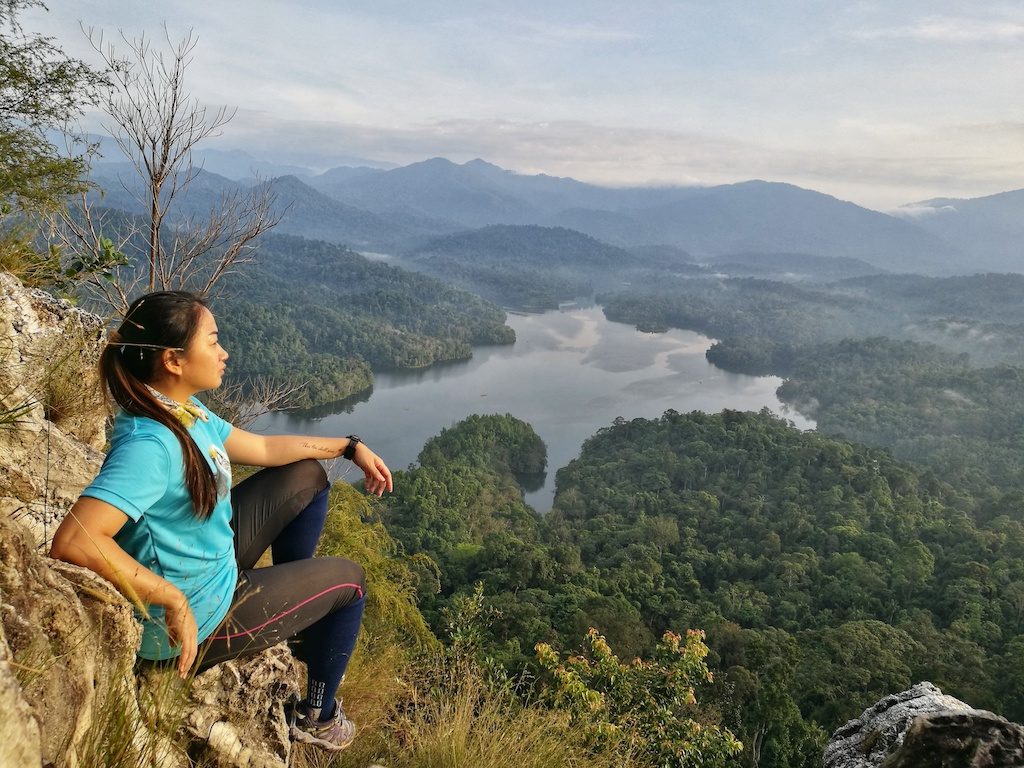 We've covered a great deal of English bloggers as well as native Malay speakers in our list… so it was only natural to include a Chinese one for our Mandarin readers out there. Joan Goh has had many requests in the past to write English articles, but she stuck to her roots where she best felt she could express her true feelings about the world—and the result is a feel-good, authentic Mandarin blog detailing her travel and foodie jaunts across Australia, the UK, China, Hong Kong, Macau, Singapore, and of course, home sweet home Malaysia. Beyond her enthusiasm for the Chinese language, she's also passionate about discovering the wonders of nature, having had her photographs and sketches published in various prominent newspaper and magazine publications.
Follow LuvFeelin on Social Media: Website | Facebook | Youtube | Instagram | Twitter
Always Travelicious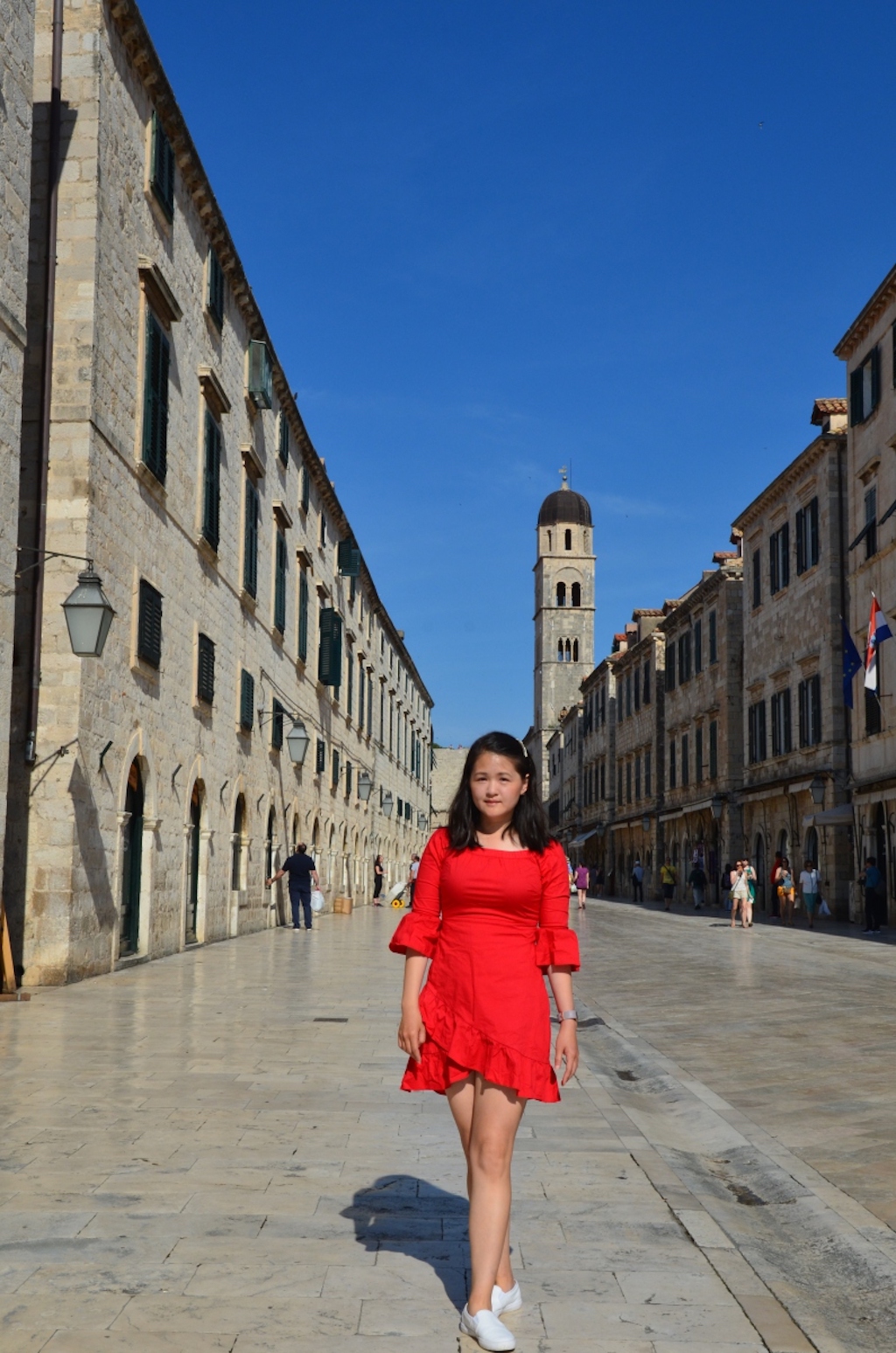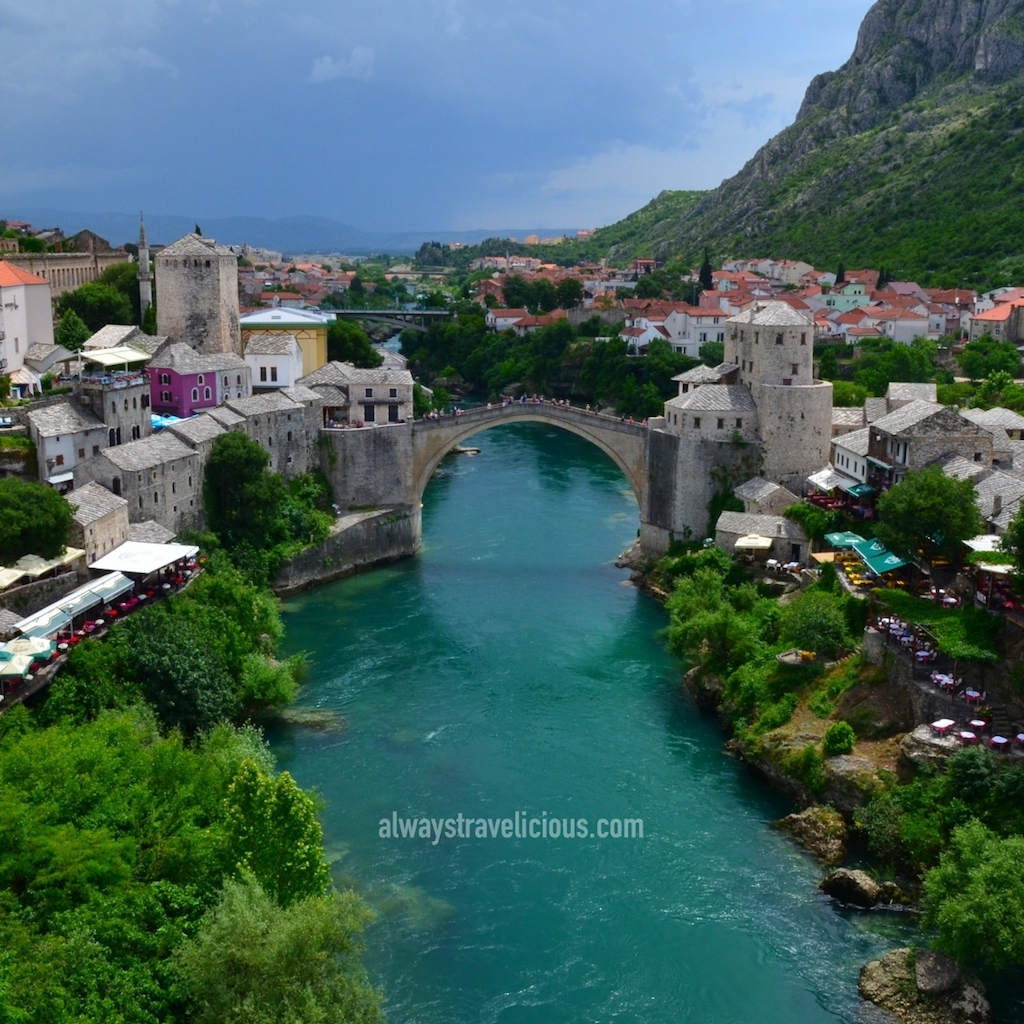 KJ, the author behind alwaystravelicious.com is currently based in Malaysia and Indonesia. Originally from Taiwan, she's an avid globetrotter who has travelled to more than 20 countries to experience different cultures, new gourmet cuisines, and local street food. Many fans have gone on to KJ's blog and thank her for creating such a handy travel guide and helping them work out their trip itinerary in Malaysia and beyond. If you're looking for a 'travelicious' adventure around the world, be sure to bookmark KJ's blog! 
Follow Always Travelicious on Social Media: Website | Facebook | Instagram
Shini Lola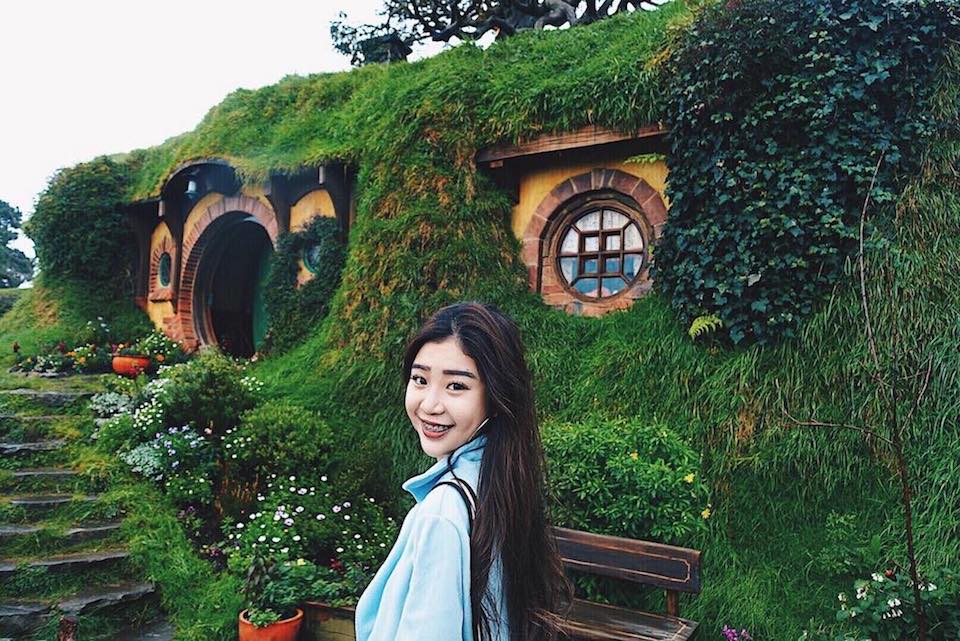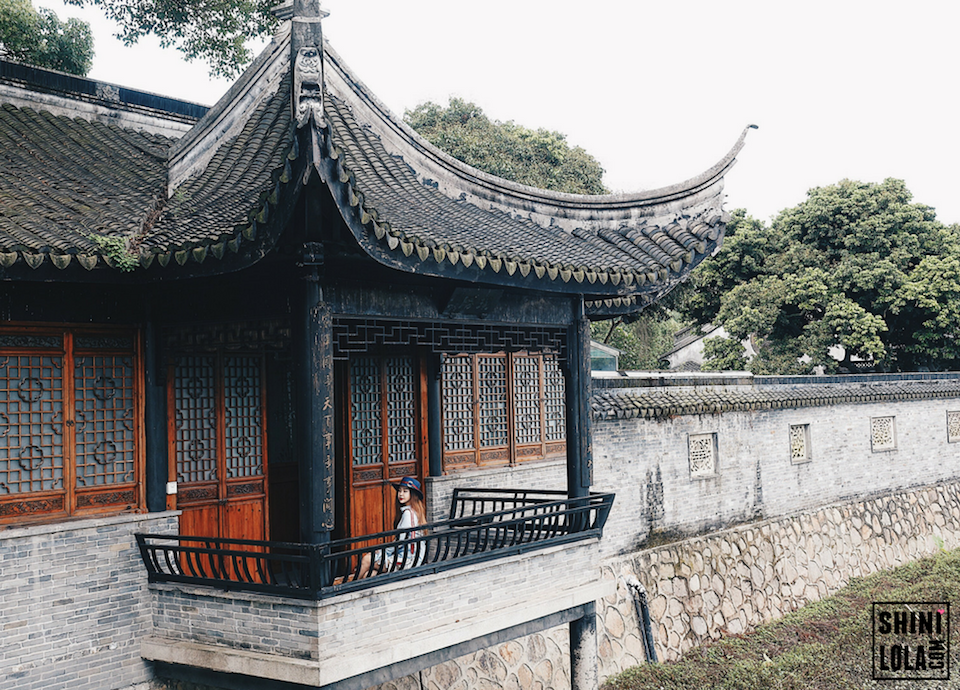 Shini is a versatile travel writer and enthusiast who also loves blogging about beauty, lifestyle, fashion and foodie tips. A digital marketer and part-time writer, she's visited 15 countries and has even been interviewed by NDTV during her trip to India with the AirAsia team. Based on her own inspiring personal journey of having battled against the sensitive acne-prone skin, Shini also loves sharing about how she overcame that episode in her life with handy beauty tips and routines to educate her readers. Her fair and lovely pictures plus bubbly personality exudes joyful confidence that is infectious! (Which probably explains the 'LOL' in her cute name.)
Follow Shini Lola on Social Media: Website | Facebook | Youtube | Instagram | Twitter
Riz Baldivia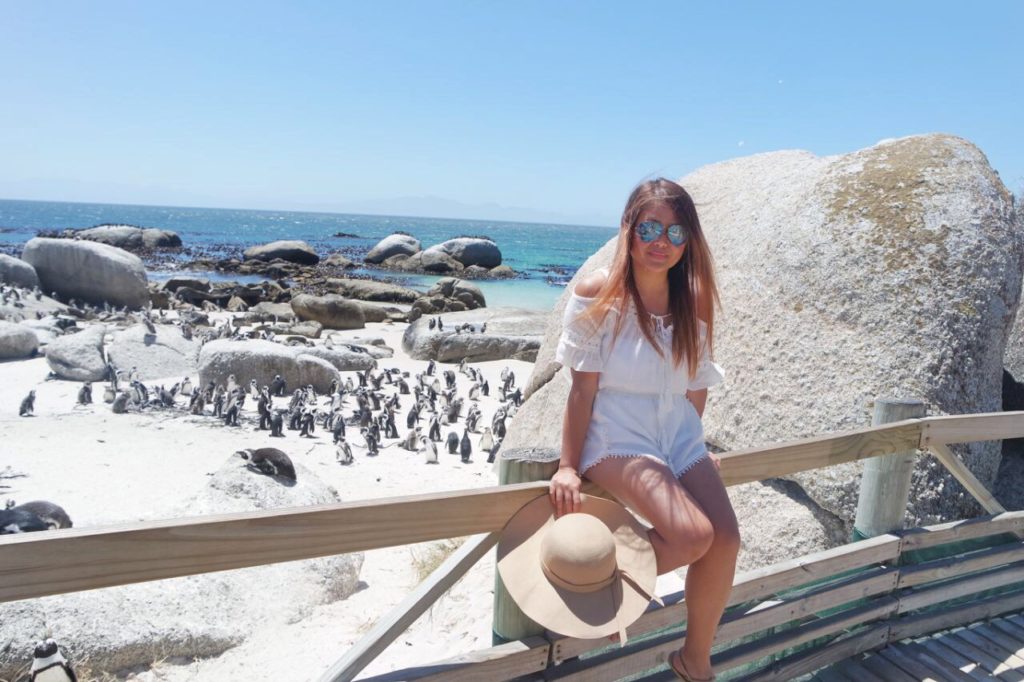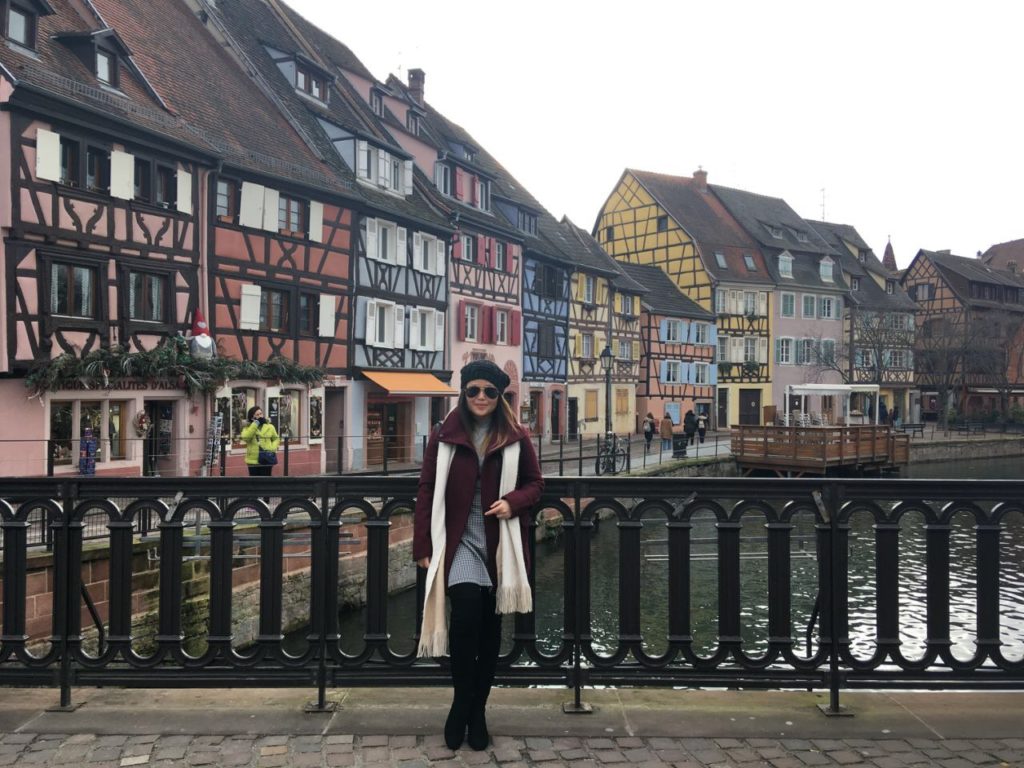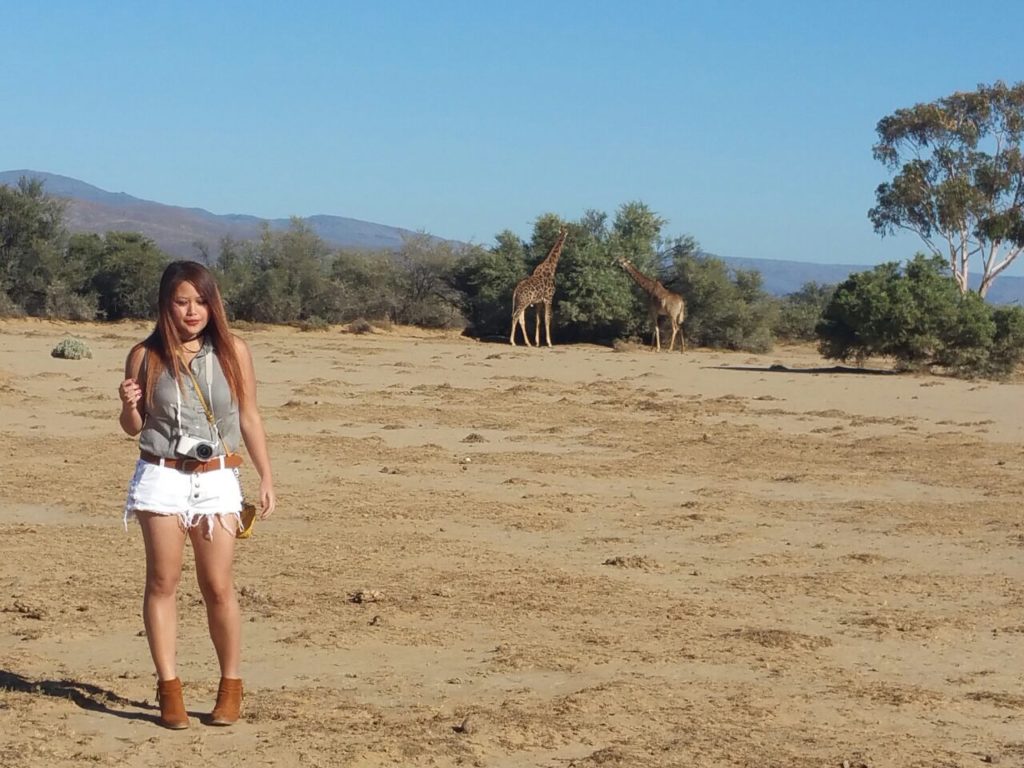 Riz is a Filipina expat in Malaysia with a mission to travel the world without quitting her job! She shares her adventures through Lamverda, a rapidly growing travel blog since 2012, unravelling her journeys on the road and sharing great tips with others who dream of exploring the world without quitting their jobs or breaking their bank. Her blog covers travel tips, hotel reviews, and travel guides to Asian, Oceania, European, African and Middle Eastern destinations.
Follow Riz on Social Media: Website | Facebook | Instagram | Twitter
The Gone Goat
Off-beat adventurer with a thirst for remote locations, Pashmina writes about her adventures on The Gone Goat to inspire others to take on experiences they never thought they could be part of. She has been featured on Forbes and The Star and has even travelled to Kyrgyzstan in Central Asia for 45 days where she travelled on a bicycle and stayed with the nomadic tribes in Kyrgyzstan. Prior to that, she took her first solo trip to the Indian Himalayas for 3 months and even travelled overland from Iran to Europe.
She was gripped by the lives of people who have relatively little contact with the modern world and found that through hiking and bicycle touring, she came across people in remote parts of the world that were often overlooked.
Follow The Gone Goat on Social Media: Website | Facebook | Instagram
Kaki Jalans
Where there's a will to travel, there's a way. Well, in Kaki Jalans' case, 'love' inspired if not magnified the way, as evidenced by the blog's tagline: A Malaysian Couple's Travel Blog.
Created by Khairul, who started Kaki Jalans in 2011 to document his love for travelling around the world (solo initially), the blog picked up steam once Khairul got married to Amira, who had never travelled outside of Malaysia prior. Today, Amira has travelled to 12 countries (7 in Asia, and 5 in Europe) with her jet-setting husband who has been to 14, and they continue to explore the world with their newborn daughter in tow!
According to Khairul, "I write because I want to encourage people, especially the younger generation and families to travel and explore the world." The next destination on the couple's bucket list is the Nordic countries, and to see the Aurora.
Khairul and Amira are both practising lawyers who met in law school who have no plans to stop travelling far and wide. The only thing stopping them now maybe COVID-19, but their blog is living proof that where there's love, there's surely a 'jalan' to make your travel dreams come true. To be continued!
Follow Kaki Jalans on Social Media: Website | Facebook | Instagram | Twitter
Rolling Grace
Having been afforded the grace to travel to over 29 countries on inspiring solo adventures, Grace Ng Pei Huey graciously shares about her love for cultures, places, and food through her blog, aptly named Rolling Grace. You see shining imprints of her knack for photography and ability to capture the beauty of humanity, and even forgotten cultures, through her photos in Sea Gypsies of Sabah and the Burmese Women With Painted Faces. The deeply cultural, cosmopolitan and colourful Istanbul remains one of her favourite cultural destinations so far.
A digital marketer, content specialist and professional wanderluster, Grace doesn't just blog about her travels but is also an active foodie. She cherishes exploring the culinary backstreets of different cultures, learning the recipes to traditional dishes, on top of indulging in Mother Nature's natural beauty through hiking, caving or beach lounging. You'll find food guides, restaurant reviews, not to mention editor-approved award-winning recipes and cooking how-to's on Rolling Grace.
So if you think that discovering the world is about both 'learning new things' and 'preserving old treasures', you'll roll with this blog.
Follow Rolling Grace on Social Media: Website | Instagram | Facebook
More Great Malaysian Travel Bloggers To Add?
If you know of any other travel bloggers and enthusiasts whom we just must add to this list, please share their names with us in the comment section below. We hoped you enjoyed this article on the top 18 travel bloggers in Malaysia and have added them to your reading list—they can prove helpful for you in planning your next trip!