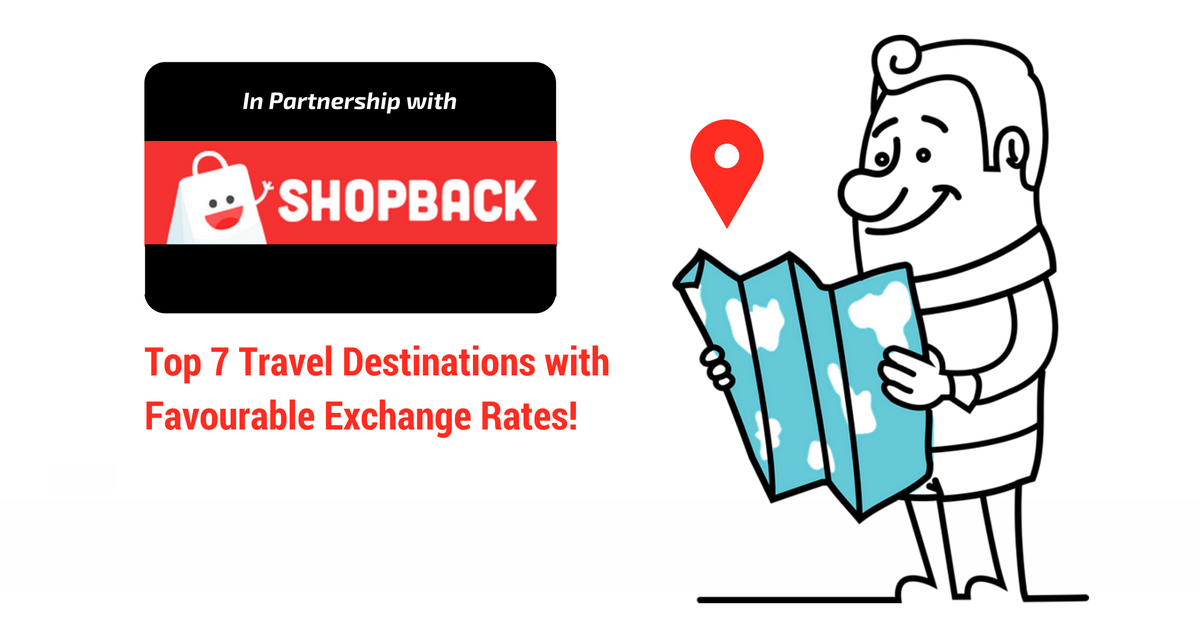 The Malaysian ringgit has been falling since the end of 2014 and took a sharp dip in 2015. However, thankfully, the ringgit has been somewhat stabilising in 2016. Though the ringgit is still weak, it shouldn't stop Malaysians from taking a well-deserved vacation to other countries. To stretch your travel dollar (or rather ringgit), here are 7 travel destinations that not only tilt the exchange rates in your favour, but are beautiful locations with rich cultural heritage.
1. Britain
Following the British vote to leave the European Union, also known as Brexit, the British pound unsurprisingly dropped to an all-time low in 30 years. While the GBP is still weak, Malaysians can expect to get more out of their travel dollars, especially to typically expensive cities like London. When Britain is still part of the EU, take advantage of the dropping Euros and ease in immigration and customs to go on a European tour.
While you are in Britain, visit their architectural and historical marvels like Buckingham Palace, Big Ben, London Eye, the Royal Albert Hall or take a stroll along the River Thames.
2. Canada
If your bucket list includes a helicopter ride over the Niagara Falls or chilling out with some polar bears, 2016 may be a perfect time for you to visit Canada. The Canadian Dollar, or Loonie, took a 16% hit in 2015 and, in 2016, hovered somewhere close to 71 cents to the US dollar.
Some of the top tourist destinations in Canada include its largest and best-known city, Toronto, the mighty Niagara Falls (of course), the island city of Montreal, the Canadian Rockies, the Whistler ski resort, and the wild, untamed beauty of Yukon.
3. South Africa
With its plunging currency, South Africa is pinning its hopes on tourists to cushion the fall in its economy. You can now spend a beach vacation in South Africa for as little as 360 Rand, which translates to about RM 100. There may not be a better or cheaper time to embark on a wildlife safari or scenic drives along the African mountainsides.
The top destinations when in South Africa would definitely include Cape Town, the beautiful Cape wine routes known as the Winelands, the scenic Garden Route along the coastline, Johannesburg and the Durban beachfront.
4. Australia
Destination 'Down Under' falls in this list as the country is looking at a six-year low since the Australian dollar plummeted last year. Facing a 12% hit against the US dollar, this currency now stands at around 76 cents. Visit Australia during the summertime to enjoy a great outback adventure at Alice Springs, Daintree Rainforest, the Great Barrier Reef. Or perhaps just spend your holiday lazing on Bondi Beach and visiting places of cultural significance like the Harbour Bridge and the Sydney Opera House.
5. Mexico
At about 19 pesos to USD currently, Mexico is yet another beautiful destination you can consider visiting this year. Experts say that while the Malaysians won't see a drastic difference in the lodging rates as they are already priced in Dollars, you can surely see huge savings once you hit the pubs, restaurants, shops and even transportation.
Some of the top (and safe!) places to see are: the fascinating Mexico City; Merida, also considered the 'real' Mexico; Todos Santos with beautiful mountains and great surfing beaches; San Miguel de Allende famous for Robert Rodriguez's Once Upon a Time in Mexico; and the fishing-village-turned-resort hub of Huatulco.
6. Brazil
Since September 2015, the Brazilian Real dropped to an all-time low. Although that's not exactly good news for Brazil, it does make it one of the cheaper travel destinations for Malaysians this year.
Rio de Janeiro tops the must-see places in Brazil and, following hot on its heels, is the jaw-dropping natural beauty of Rio Grande do Sul; nature's most stunning wonders, the Igazu Falls in Foz do Iguacu; the historic old-world charm of Salvador; and Brazil's very own Venice, Recife.
7. Norway
Norway is yet another country with stunning natural beauty but weakening currency. The Norwegian krone has seen significant decline over the last three years, and prices are estimated to be 20-30% cheaper than in 2013. Though still relatively on the more expensive side, this makes a great bargain for Malaysians who've always wanted a taste of the Nordic countries. Known for the ethereal Northern Lights, Norway is a picture-perfect destination, with natural wonders like glaciers, mountains and coastal fjords.
With a good part of 2016 already behind you, don't waste any more time and plan a visit to one of these gorgeous locations for your year-end holiday. Take advantage of the slump in these economies to save yourself a bit of money on your next vacation. You never know when it may pick up again!
This article was contributed by ShopBack Malaysia. Earn up to 30% cashback when you purchase your next travel bookings through ShopBack! Plus to make the most of your travel currency before you set off on your next vacation, download CurrenSeek for android or iOS to compare rates and locate the best money changers in your block. Happy travels!