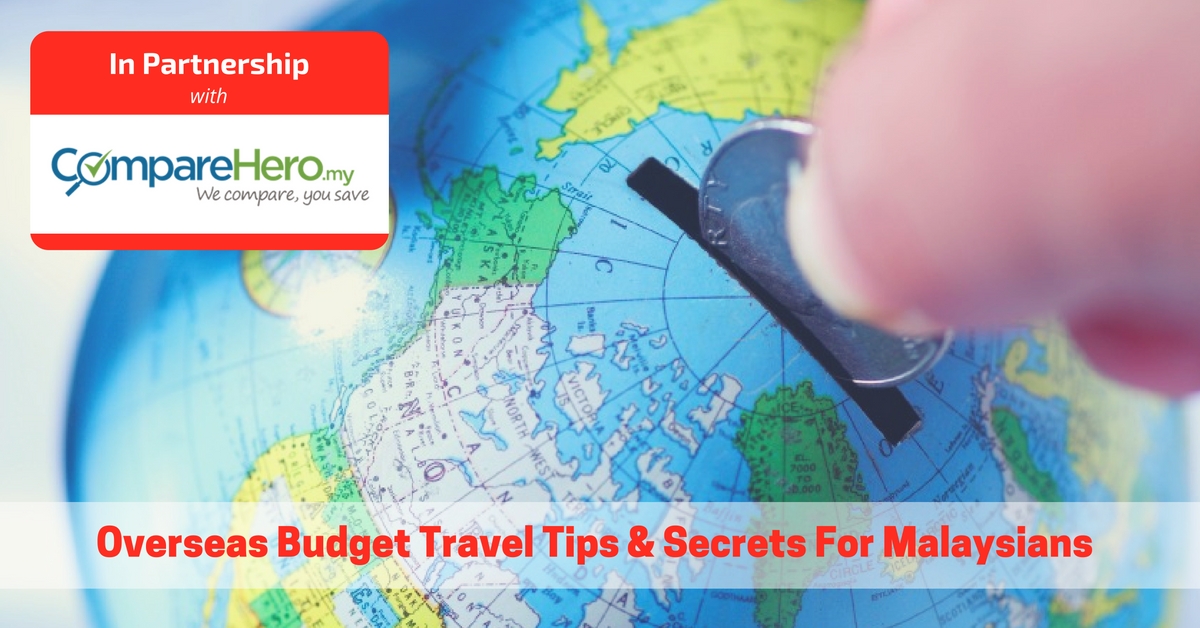 Scroll through your Instagram or Facebook feeds. It's easy to spot the current buzzword for Malaysians: #wanderlust. Pictures of gorgeous sunsets by the beach, luxurious waterfall escapes, off-the-beaten-track forest trails, cafes and gastronomic adventures dominate your newsfeeds—creating a burgeoning appetite for wanderlust!
Of course right now, the weakening Ringgit doesn't do any favours for those of us bitten by the travel bug. But don't let the current state of the economy dampen your plans. Here are 5 budget travel tips to fuel your travel experiences overseas, spice up your own Instagram squares (why let your friends beat you to it?), and prevent burning a hole in your pocket: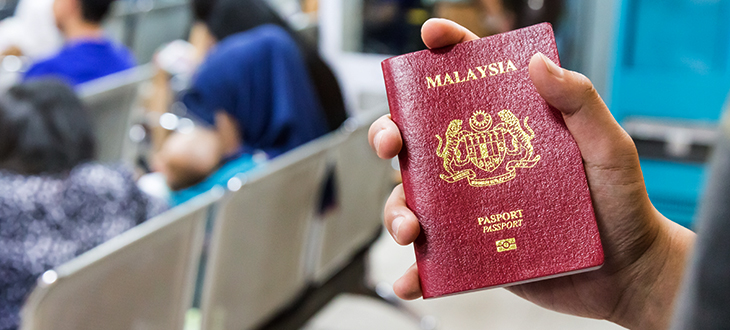 1. First and foremost: save!
Even without a plan to travel, one should always prioritise saving over budgeting. So instead of planning out how much money you're going to need to survive on monthly, allocate a fixed 10% of your income regularly for the piggy bank first. Then you can plan your expenses based on the disposable amount. There are countless ways to save money that actually work! It all boils down to one's personal discipline when it comes to spending habits.
2. It doesn't matter where you go, travelling is already a reward in itself
A lot of people prefer to travel to faraway lands rather than within Asia as they think only countries of a different continent are worth exploring. Truth is, you don't have to sail the seven seas to experience a new life or discover paradise on earth. When deciding on your next exotic destinations, you may want to consider exploring neighbouring countries like Thailand, Indonesia (Google "Lombok" images, please!) or Vietnam for their affordability and unspoilt beauty that may surprise you! Every wise traveller begins their world-trip right at their own doorstep. So take baby steps, especially now that the Ringgit is still at a relatively low exchange rate.
3. Make use of the offers from your credit cards
Speaking of overseas expenses, the ultimate way of making payment is through your credit card. Banks recognize the frequency of international trips among Malaysians and are constantly rolling out many special products and rewards packages for travellers. The most notable feature that travel credit cards offer is collectable Airmiles, which allows cardholders to earn miles for every transaction made overseas. Those miles can be used for ticket upgrades, airline lounge access, and even to redeem free flights.
4. Compare travel deals from several operators
As a frequent traveller, you should always be on the lookout for cheap deals as soon as you start planning your next adventure. There are many sites in Malaysia that allow you to compare flight tickets from all the airlines such as Skyscanner, Traveloka and Expedia among others. Set alerts for your desired routes so that you won't miss out on a bargain deal.
5. Avoid paying for unnecessary things
You may find it's hard to control your spending overseas as being away from home usually brings the sudden need for many things, from toiletries to clothes and a SIM card. But you have to make sure that whatever you spend on is practical. If you want to stay connected with your loved ones at home or to simply have a stable connection to use online Maps, a good roaming plan is all you need. Don't wait till last minute when you are already abroad to think about purchasing a local mobile plan because it may break your bank account really fast.
6. Smartphone is your best travel companion
From pre-trip to post-trip planning, there's a plethora of modern innovations out there that make travelling way easier these days. Travellers can now easily book taxis with Uber, navigate foreign territory real-time with Google Maps or Waze, search for homestay or couch surfing with Airbnb, and even locate the best money changer with CurrenSeek. Think about one of the simplest, if not most important act of exchanging your currency for the trip ahead; it can turn out to be very complicated if you're not familiar with the local turf, or even second-guessing whether you're being ripped off with unreasonable rates offered by foreign money changers. But having a smartphone by your side that's pre-installed with the right apps can really save your day!
Before you get envious of your Instagram friend's luxurious overseas escapades, remember: Travelling is not any individual's exclusive privilege. You can also afford an overseas trip as long as you take control of your personal finances. So start setting aside some money and practicing the above-mentioned tips: Where there's a will, any smart traveller will always find a way to actualize his or her see-the-world dream!
For more financial tips and advice, visit CompareHero.my and get yourself the best money saving deals in Malaysia!