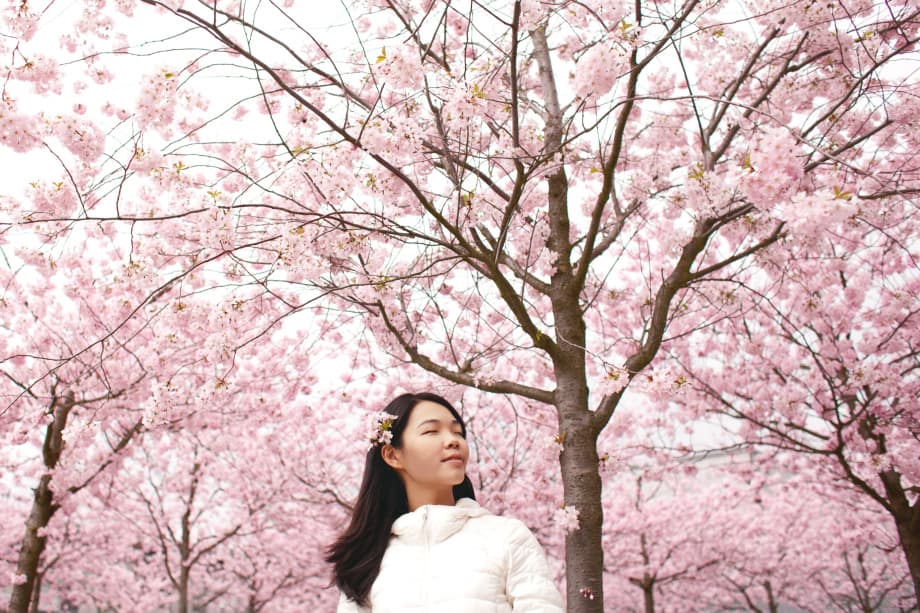 It's that time of the year again for Japan to celebrate its yearly cherry blossom festivals. Better known as Hanami in Japanese, which literally translates to "viewing flowers", people gather under blooming cherry blossoms for food, drinks, entertainment, and of course to experience the dazzling beauty of the cherry blossoms. Here's your guide to the perfect cherry blossom festival experience:
Cherry blossom viewing
The best cherry blossom viewing spot is undoubtedly Shinjuku Gyoen in Tokyo, a park encompassed by more than 1500 cherry trees. However, its popularity also makes it an extremely crowded spot, which might cause some viewers to feel daunted. Nevertheless, there are many other viewing spots that offer gorgeous views, such as Ueno Park, Chidorigafuchi, Hirosaki Castle and many more. Here's a viewing calendar to help you plan your Japan travels during cherry blossom season: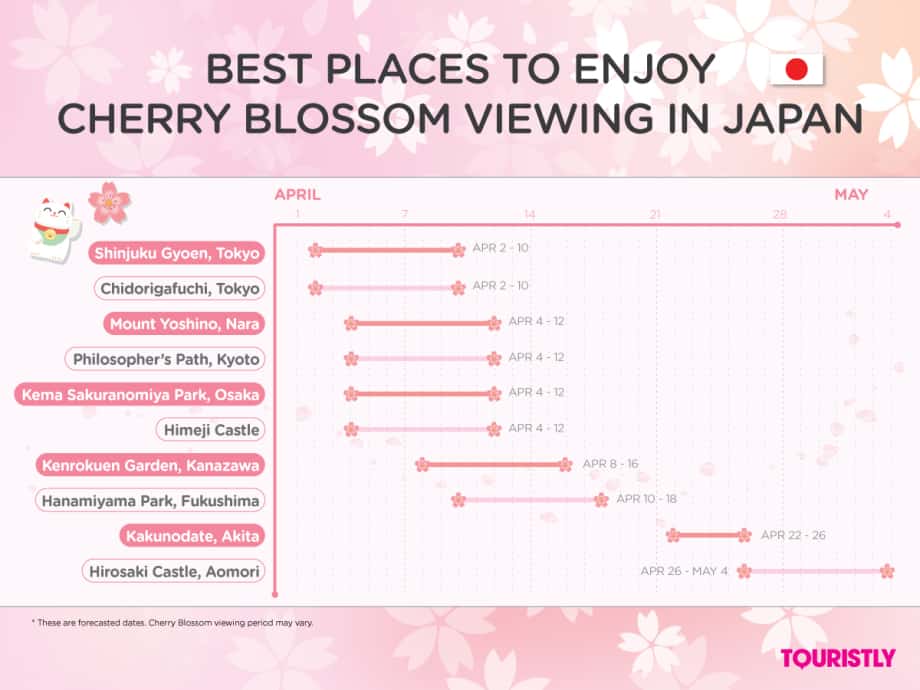 Japanese Cuisine
Besides cherry blossom, while in Japan one should not miss out on the opportunity to savour some of the local delicacies.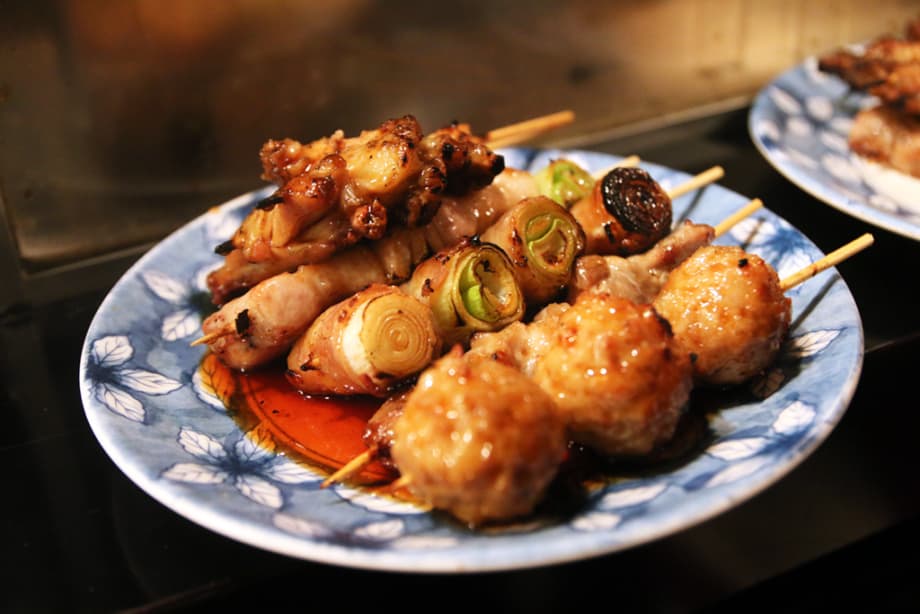 Like your food grilled or skewered? Omoide Yokocho in Shinjuku do both and they do them well. Kushiyaki, which essentially means "anything skewered and grilled" is a must try on your trip, be it grilled chicken, grilled mushrooms or even grilled blood- if you're feeling a little adventurous!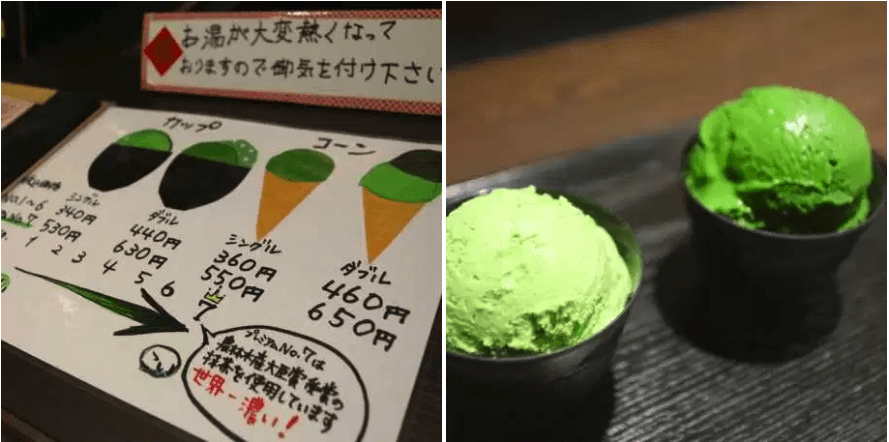 Whenever matcha is mentioned, a person's immediate thought will flit to Japan, the origin of the matcha flavour. While any store selling matcha flavoured ice-cream might satisfy your palate, only Suzukien Asakusa will take you to 7th heaven with the 7 intensity levels of matcha ice cream! So, don't miss out on the opportunity to try the world's richest matcha ice-cream in Asakusa.
Themed Eateries
If you're looking to take a break from all the walking and cherry blossom viewing, pay a visit to the many themed eateries Japan has to offer!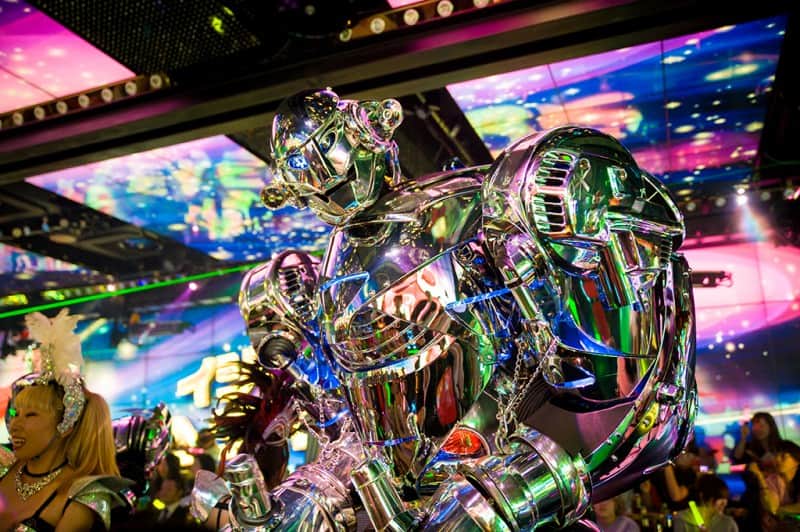 Remember those childhood memories of playing with toy robots? Relive those fond memories again by visiting Robot Restaurant in Shinjuku, where 10-foot-tall robots' ballet dance, sharks with laser beams on their heads and even explosions happening all over the place.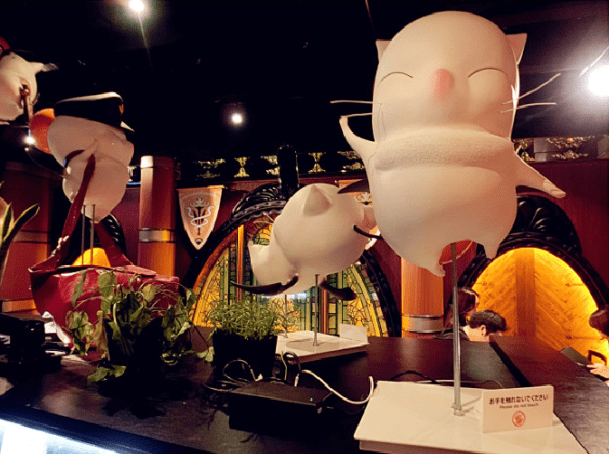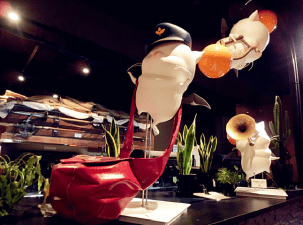 Are you a Final Fantasy fan? Immerse yourself in the world of Final Fantasy by visiting Eorzea Café in Akihabara. When you enter the café, be prepared to be transported to your very own fantasy world, where weapons, armour and even cute Moogles come to life. Eorzea Café is certainly a MUST for Final Fantasy fans, period!
Other activities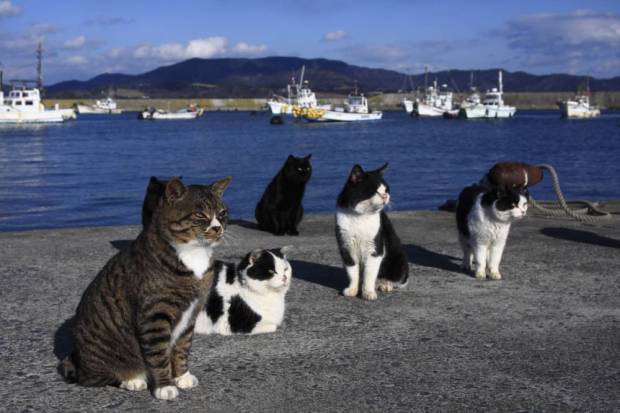 Are you a cat lover? Who we are kidding of course you are! Pay a visit to Tashirojima Island a.k.a Cat Island to get your daily dose of fluffy feline cuteness. Over here, cats rule and are treated like kings – they are well fed and cared for by their humble servants (the few people who are living on the island). The island is located at the Northeastern part of Japan, so if you are travelling around the area, Cat Island should be on your travel itinerary.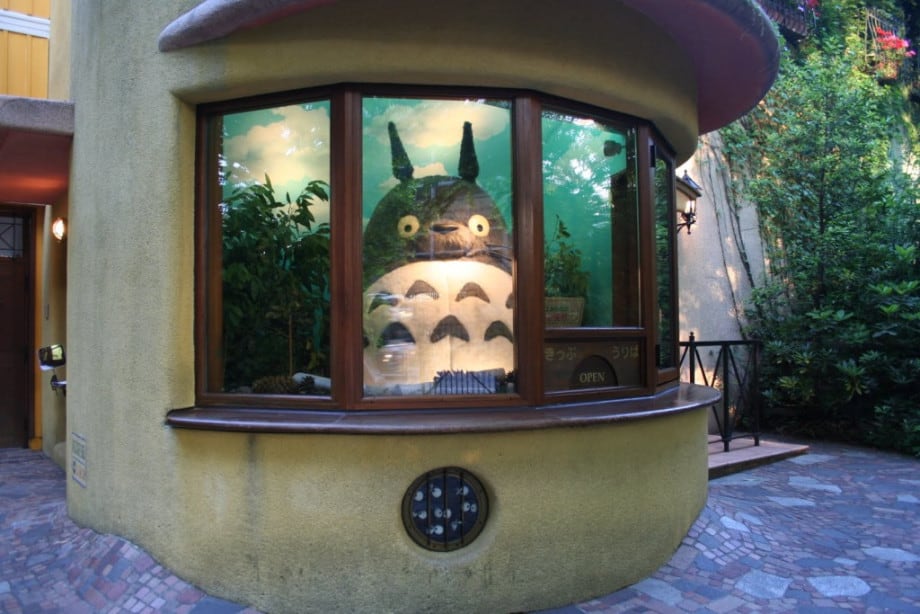 Ghibli Museum is a showcase for the renowned animation studio as well as a playground for children. The museum combines a series of rooms with motifs of each and every animation of Studio Ghibli's, including replicas from the animation. No doubt, this small but perfectly formed museum should be considered as one of the destinations to visit during your stay in Japan.
Thanks for reading and we hope that this blog post will help inspire you to plan your trip to Japan!
Disclaimer: This article was originally published in Touistly.com and is syndicated here with permission.