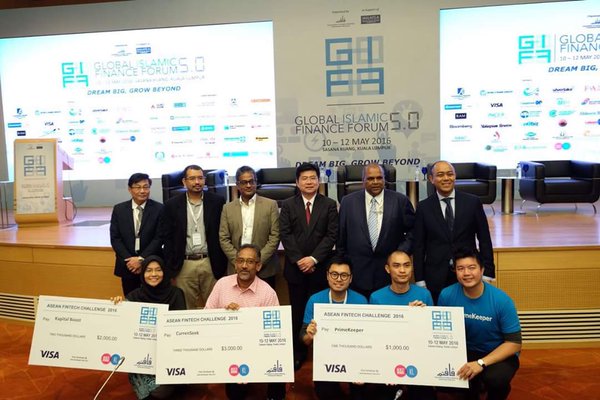 Last week, we joined together with some of the best and brightest FinTech startups from around the region to compete in the Visa and Association of Islamic Banking Institutions Malaysia (AIBIM) ASEAN Fintech Challenge 2016 in Kuala Lumpur, from May 10 to 12. The event was held in conjunction with the Global Islamic Finance Forum 2016 (GIFF), giving all shortlisted teams the opportunity to showcase their ideas to over 500 GIFF delegates from all over the world.
The ASEAN Fintech Challenge was open to residents of 10 member states—Brunei, Cambodia, Indonesia, Laos, Malaysia, Myanmar, the Philippines, Singapore, Thailand and Vietnam. So we knew we would be up for a good challenge!
We're seeing a greater deal of excitement and support for the Fintech industry locally, and are encouraged that more and more strategic collaborations between key financial players (such as the global payments technology company Visa and AIBIM's 25 member banks via the ASEAN Fintech Challenge) are taking place to help boost exposure for startups like us within the financial innovation space.
After a first round of shortlist, we were ecstatic to have made it to the semi-finals together with Singapore-based Islamic crowd funding platform Kapital Boost and fellow Malaysia-based digital banking and payments solutions provider Prime Keeper… And then finally, to emerge as Winner of the ASEAN Fintech Challenge, walking away with a neat cash prize!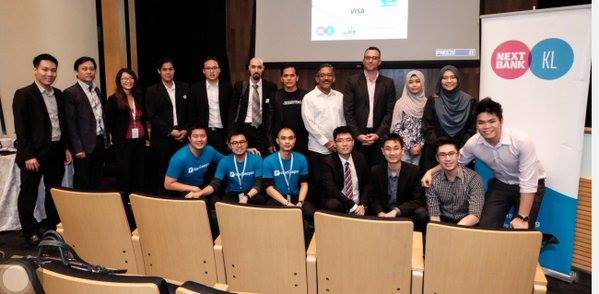 CurrenSeek is already in talks with banks in Malaysia and Singapore to explore possibilities for making currency exchange a more seamless end-to-end experience for travelers, and we believe this recent accolade is a win in the right direction for us. We're not here to disrupt the financial scene and overhaul the way things are being done, but to connect travelers with a trusted eco-system of money changers and banks—and ultimately enable our users to make the most informed, value-driven and convenient exchange, every time.
We'd like to thank Nxt Bnk KL for organizing this event and giving us access to their global network of investors, regulators, financial institutions, government agencies and members of the Fintech community. To all who believe in CurrenSeek and the value we bring to the globetrotting community, thank you. Help us continue to make CurrenSeek available to more and more savvy travelers, the world over, and spread the good word.
By the way, we found ourselves another loyal user at the event!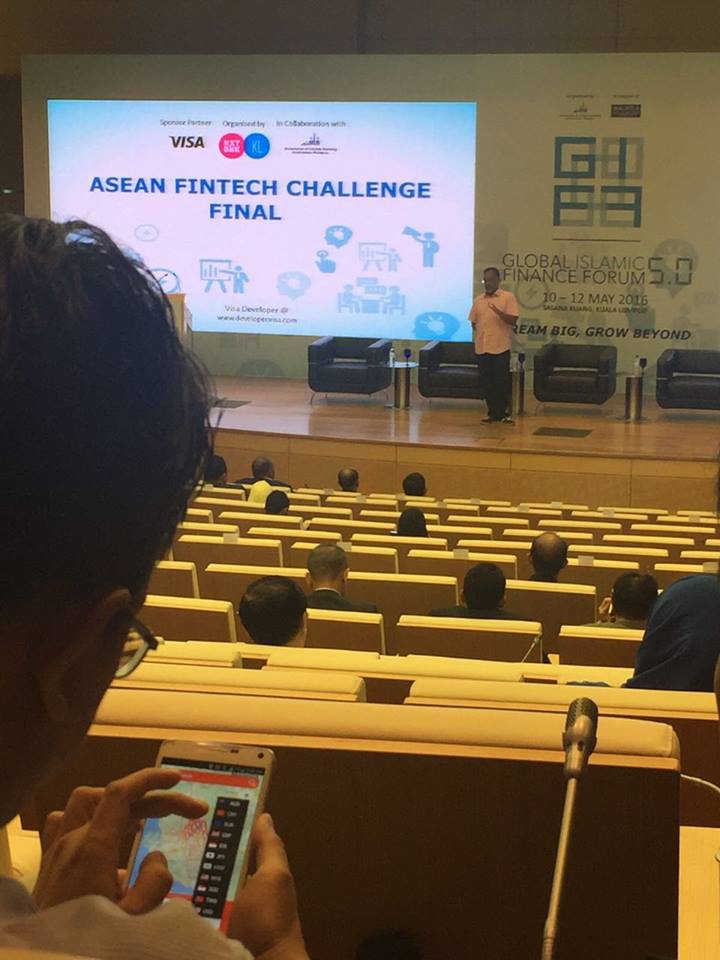 Money-changing app @CurrenSeek scores top prize at the #ASEAN #Fintech Challenge https://t.co/WdiC9JLZyD by @animenur via @e27co

— jitsion (@jitsion) May 12, 2016
Congrats guys! Let's keep the momentum and reach the stars! #money #travel #startups #fintech #winners https://t.co/jvUtO0sIle

— Gerardo Vallarta (@GerardoVallarta) May 12, 2016
Curren$eek, Kapital Boost, Prime Keeper win top awards at Asean Fintech Challenge https://t.co/jIox2Z3U6D via @jasonleecj @CurrenSeek

— Fintech Singapore (@FintechSIN) May 12, 2016
Congrats @CurrenSeek and special note of thanks to @mymdec for fully supporting the #FinTech ecosystem. #MYMDEC pic.twitter.com/dUXRXiJEx1

— Nxt Bnk KL (@NextBankKL) May 11, 2016
Congratulations @CurrenSeek for bagging number 1 in @NextBankKL's Asean #FinTech Challenge! https://t.co/Kx5wVFI2Uo

— Sbootcamp FinTech (@sbcFinTech) May 11, 2016
First place winner is @CurrenSeek! pic.twitter.com/p7c4taxGFL

— Nxt Bnk KL (@NextBankKL) May 11, 2016
Finalists @PrimeKeeperMY @CurrenSeek @kapitalboost will be pitching at the ASEAN FinTech Challenge at GIFF 5.0. pic.twitter.com/4PhWvojqrw

— Nxt Bnk KL (@NextBankKL) May 11, 2016