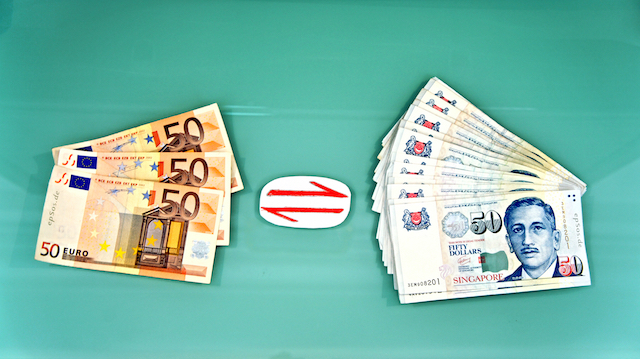 We claim that CurrenSeek is the only app that can save up to 200% of your holiday cash. Sounds unbelievable, right? Well, this is based on an actual experience – a trip we took to Krabi in April 2014. Maybe it's changed now, but Krabi airport was small with only one currency exchange store at the time, and a long queue.
Based on an actual experience
Their exchange rates (see first pic) looked okay, but one could only assume that it'll be the worst place to change money – only for the desperate and anyone who didn't change money before they arrived, or perhaps thought they'd have more choices to pick from on arrival.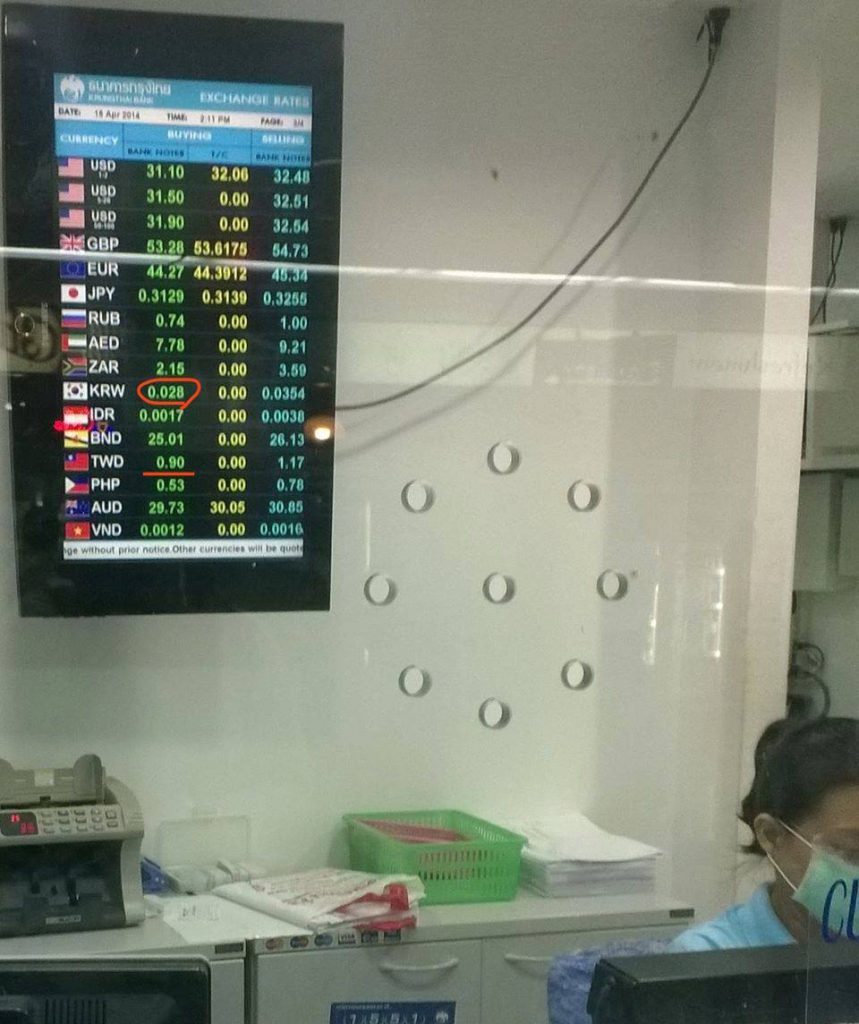 So we skipped the airport and got to our hotel. Right outside the hotel was a currency exchange store (see 2nd pic). We compared the rates between these two places (see 3rd pic) and it turned out the disparity was far wider than what we initially thought.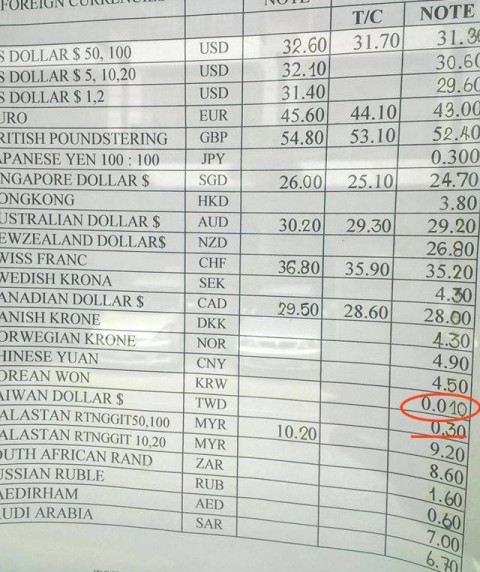 How did we arrive at 200% savings?
Now let's paint an actual scenario here: Assume I was an unwary Taiwanese traveler in Krabi intending to exchange my TWD 1000 for THB. Depending on the exchange rates offered, I could literally get as much as THB 900 for my TWD at the airport or as low as THB 300 from the money changer outside the hotel.
This translates to a loss of THB 600 (200% of travel cash saved) if I exchanged my TWD at the airport without comparing rates – and we're only talking TWD 1000 here. In the long run, travelers (especially avid shoppers and entertainment seekers!) stand to lose much more if they're exchanging a larger amount on a more continual basis.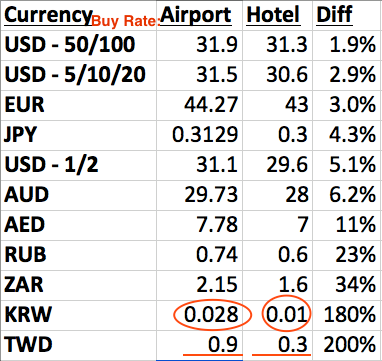 What was the take away?
After witnessing such a huge anomaly in the Krabi's FOREX market, we were contemplating on how to effectively convey this disparity to our users the second they open the app. Our main mission was to educate travelers that this disparity did indeed exist and it was a real problem.
After intense brainstorming and more than 4 shots of double espresso, we came up with the idea of showing a Disparity Bar, which lets users view the disparity that exists in the market for any given currency pairs around them the moment they tap on the Go button. No need to run up and down the street shopping around for better rates!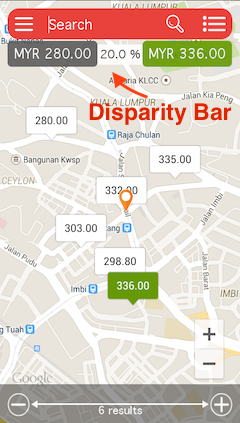 We're confident of the real value CurrenSeek can offer as it solves a real global problem. Added up, travelers have a lot to gain from using this app and many have been oblivious to FOREX rate disparities, or just settled with what was offered to them simply because it was the convenient thing to do, or they didn't have the time for research!
Over to you 
What's your take? Does CurrenSeek clearly convey this disparity? What else about the app interests or excites you? And how do you think we can make it better?
Do share your thoughts in the comment box below.