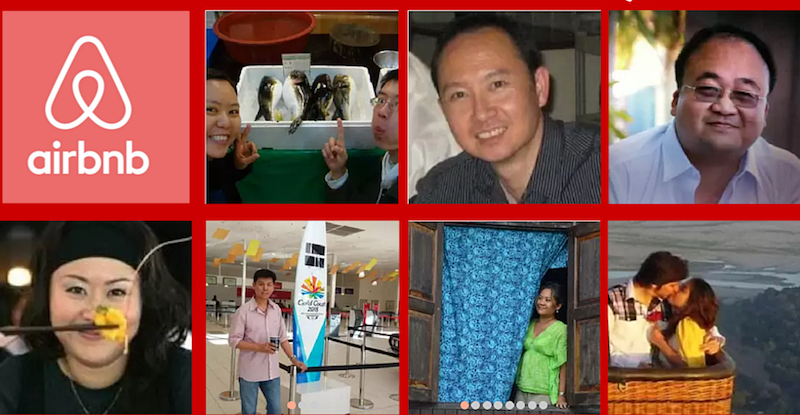 These days, when travellers plan their trips, they almost always choose Airbnb as a resource, and for good reason too. Designed to be easy-to-use with a solid community-based approach, there's much to like about this welcoming alternative to traditional accommodation.
Staying at a person's home allows travellers to trade in the cookie-cutter hotel experience for something more unique and catered to their liking, not to mention, the significant savings in cost. But beyond the pros that come with an Airbnb experience, what truly lies behind every memorable stay is having a great host.
So what exactly is the definition of a great host? In the Airbnb world, anyone with at least 10 bookings a year, an 80 percent 5-star review and a high response rate to inquiries with zero cancellations upon booking are deservedly labelled, Super Hosts.
For us at CurrenSeek, we'd like to think Super Hosts are simply regular people—like you and me—who go the extra mile to ensure that their guests stay and leave happy. They make you feel at home when you're millions of miles away from your own and above all, they care that you have a good time.
Here in Malaysia, we have our very own cream of the crop who certainly fit the bill as Super Hosts. These folks are not only passionate about making your trip memorable, they're also honest-to-goodness all-round nice people. But don't just take our word for it, we'll let their glowing reviews speak for themselves!
1. Shin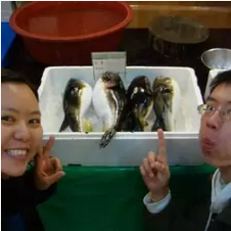 Shin is an amazing host. She knows so much about Kuala Lumpur and it was fun to see the city with her. Her apartment was beautiful, clean and very comfortable. Throughout our stay, she went out of her way to make sure we felt at home and had an amazing experience. My only regret is we didn't have time to stay longer! – Bradley from Salt Lake City, Utah (February 2016)
Staying with Shin is like visiting an old friend whom you've not seen for ages. That's how this friendly and accommodating Super Host makes her guests feel each time they arrive at her quaint and comfortable home in the heart of Kuala Lumpur. As someone who appreciates travel as much as many of her visitors, Shin is the kind of host that does Airbnb for the people and the experience, not so much for the extra cash.
Many of her rave reviews have gone on endlessly about her generosity in offering free transportation and travel advice. It's also a major bonus that her clean and tidy pad happens to be conveniently located within close proximity to all the prime tourist spots. So even if you're traveling solo or just want some company, Shin (along with her equally helpful brother) are more than happy to bring you around.
Her warmth and hospitality knows no bounds as she's even been known to make home cooked meals for her hungry guests. It's no wonder she attracts travellers from all parts of the world. From the moment she picks you up at the train station to when she drops you off for departure at the end of your stay, Shin never stops being the Super Host that she truly is.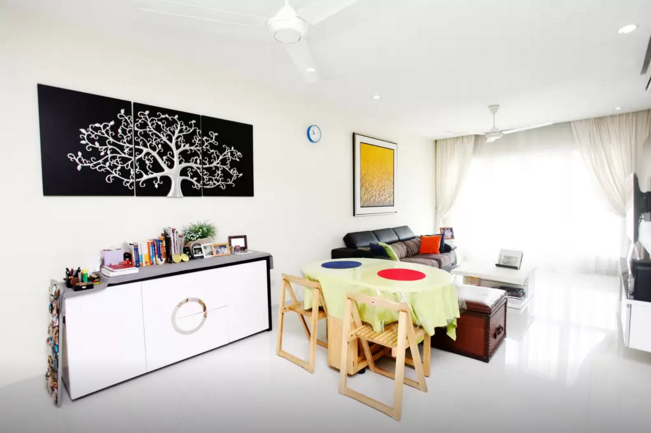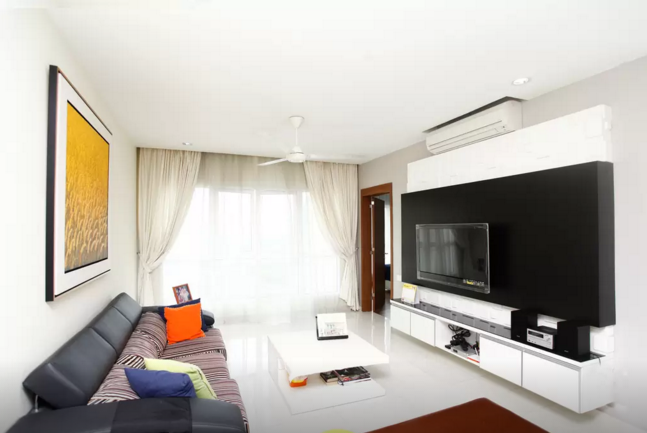 2. Chan Hoe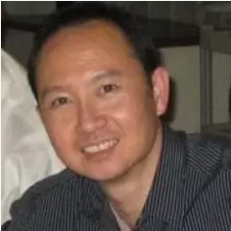 Staying at the Pedal Inn was a truly awesome experience made possible only by the attention to detail and great hospitality afforded by Steven (Chan Hoe). He's genuinely passionate in running this quaint inn—taking the time and effort to introduce all the good food around and is always happy to share a meal and conversation. – Jimmy from Kuala Lumpur, Malaysia (February 2016)
In his Airbnb profile, Chan Hoe famously said, "Many came as guests and left as friends." As most of his reviewers will attest to, this is the kind of hospitality most if not all of the visitors at Pedal Inn have come to expect when they find themselves traveling to the beautiful city of George Town, Penang.
Pedal Inn was first conceived as a place to welcome and pamper touring cyclists where they wouldn't normally be able to find comfortable lodging or even place that would take them in along with their bikes. As a cycling enthusiast himself, Chan Hoe wanted to change that by creating a place where cyclists could meet, rest and share their adventures over meals and drinks. What's more, cyclists can also make full use of Pedal Inn's well-equipped bicycle maintenance workshop and storage space.
Although obviously appealing to cyclists, Pedal Inn also attracts throngs of backpackers who can't help but be intrigued by its very eclectic setting—a 1930s pre-WWII double-storey shophouse. But above all, people are flocking over to Pedal Inn solely because of the person behind it all—Chan Hoe, a Super Host who pays great attention to the finer details and always seem to have the time for a good chat.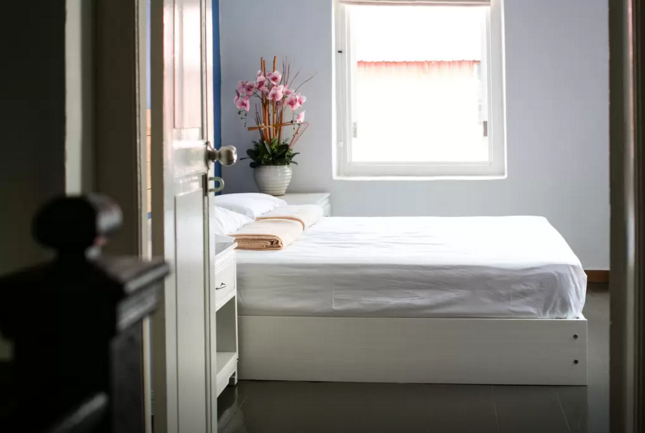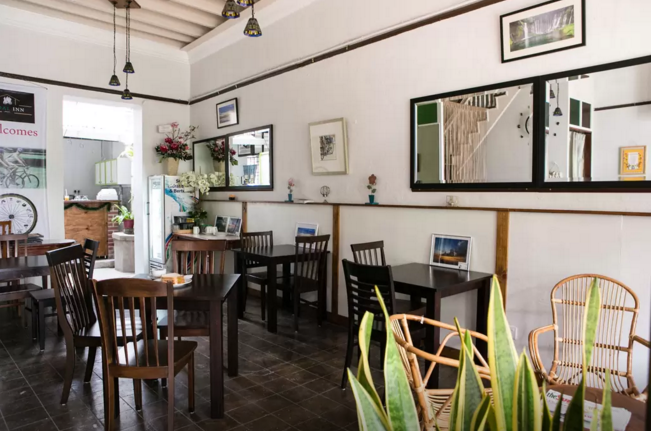 3. Guan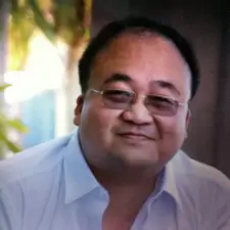 Guan was amazingly helpful, providing not only guides to the various attractions in KL, but also arranging an account to make ordering food incredibly easy for those lazy nights. His home was spotless and comfortable, better than most hotels I've been to. I can't recommend him enough and will definitely head back there the next time I'm in KL. – Samuel from Singapore (March 2016)
Having lived half his life in America and now in Malaysia, Guan is no stranger to the joys of traveling and the beauty of diversity. Originally from Malaysia, Guan has 40 years of stories to share about the places he's been and will gladly trade them with his visiting guests.
Like many of the Super Hosts featured here, Guan takes pride in ensuring that each and every one of his guests are given the red carpet treatment the minute they arrive. From arranging a parking space at short notice to serving a traditional Malaysian breakfast, delivered hot and ready to eat at your doorstep, Guan's hospitality and service can rival any major hotel in the city. He's even known for waiting up late to ensure the safe arrival of his guests.
How about the actual place itself? Well, former guests have only great things to say—clean, comfortable and quiet—it's simply all that is promised, and more. To top it all off, guests will also revel at the amazing amenities offered when staying at Guan's, especially the rooftop infinity pool with a breathtaking view of the city skyline that will certainly not disappoint!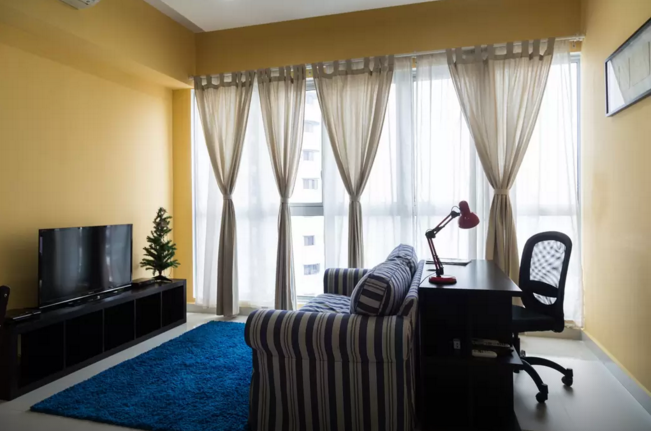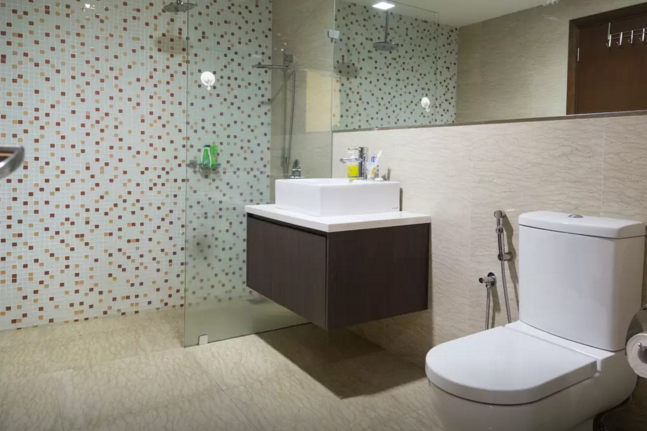 4. Sc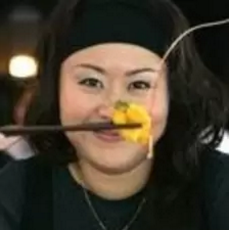 Sharon's place is located in the best spot of George Town. It is close to most places, but still quiet enough for a good rest. If you're looking for something authentic, pick this one, we love the decor and how it feels like a home. It was a good experience. – Elisabeth from Bogor, Indonesia (March 2016)
As a world traveler who has lived in several different countries, not to mention her profession as a travel author to boot, SC has all the makings of an Airbnb Super Host. In fact, she prides herself in providing her guests with an authentic experience that best showcases the local way of life.
For starters, Sharon's place is a beautifully restored historical gem filled with rustic charm yet comfortably clean and stylish with modern amenities. Located at the best spot in George Town within walking distance to anything worth seeing and nicely connected to multiple transit lines, it's just the perfect place to be. SC's nostalgia-invoking shophouse has even been featured in travel magazines as one of the top Airbnb's in Malaysia—no surprises there!
Best yet is having Sharon around because of the wealth of information she provides her guests. From helpful tips of the best shopping sites to providing hand-drawn maps detailing the hottest spots for food and entertainment, travellers can always count on Sharon to direct them the right way!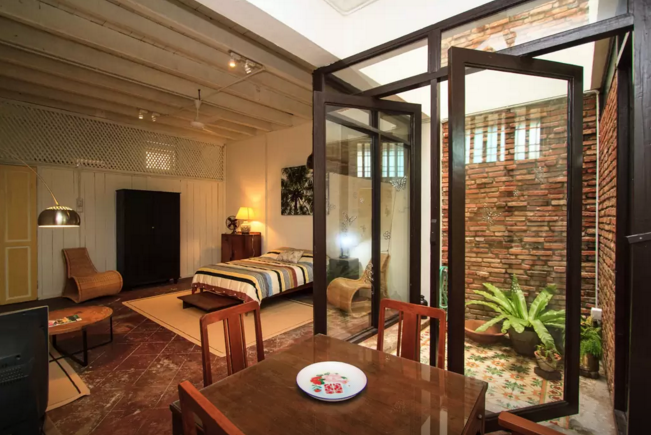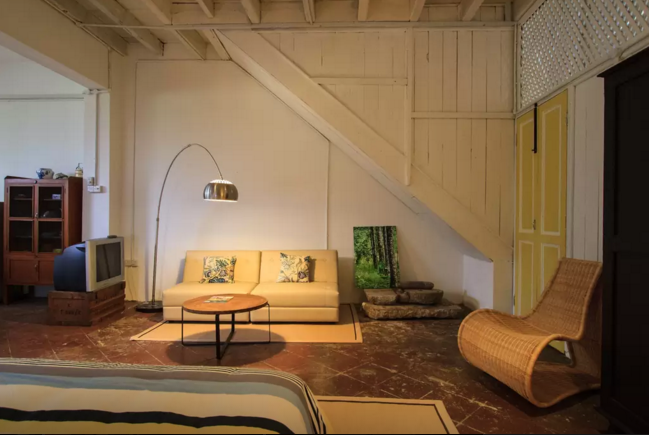 5.Gary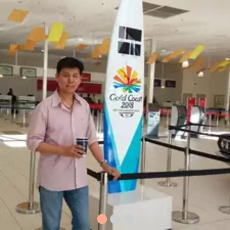 "Gary always aims to please and is quick to help solve any problems whenever they do arise. He's a really warm, helpful and friendly host. You'll learn a lot about the Sabah culture with him around. His place was large and could comfortably accommodate our party of eight. Thanks to Gary, our trip was a great success!" – Karen from Hong Kong (January 2016)
If you ever find yourself in East Malaysia, anywhere in Sabah, be sure to book your stay with Gary. He's easily the most sought-after Airbnb Super Host that side of the country and it's not difficult to see why. With a number of listings to his name, which includes a large 3-bedroom apartment, Gary has locations that can accommodate large groups and even families.
Born and bred in Kota Kinabalu, Sabah, Gary is a seasoned globe trekker himself. He's fluent in both English and Mandarin and hence is favoured by many guests from China, Taiwan, Hong Kong and Singapore. Many of his visitors have enjoyed lively conversation with Gary who is always enthusiastic about showing everyone a good time.
Warm and welcoming—Gary's attentive and caring nature comes out in the way he sets up his Airbnb space, which immediately puts you at ease because you'll feel like you're home. As one reviewer said, "It's those little things that count and Gary knows this."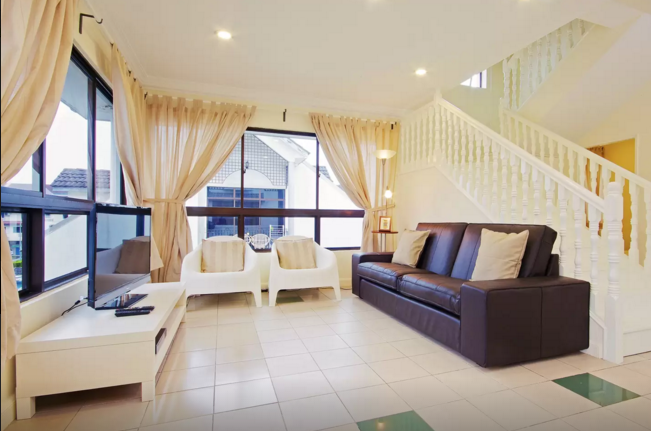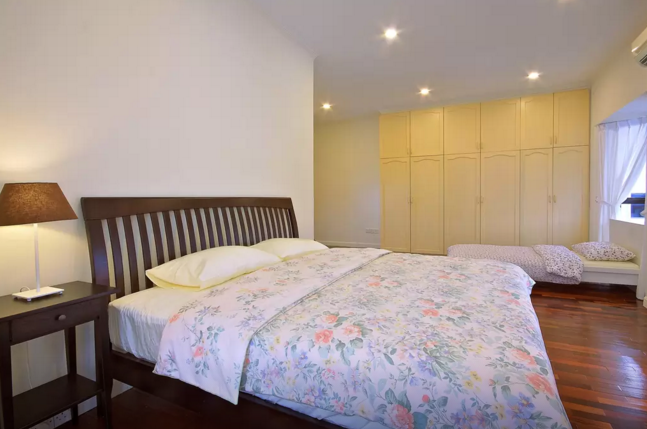 6.Marina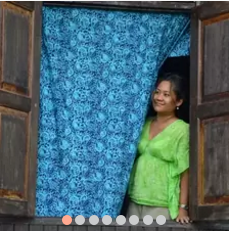 "Our stay at Marina's place was truly the highlight of our road trip in Malaysia. She and her family were very welcoming. The house is Fan-Tas-Tic, equipped with great taste. The surrounding garden is a living postcard. Marina is passionate and committed to providing the best possible experience." – Reda from Colombes, France (April 2016)
Marina and her husband Ruben woke up one day and decided to move away from the city and make Langkawi their island paradise home. This was the beginning of their journey and one that would lead to them towards Airbnb Super Host stardom!
Having been named as a great city-escape location for 3 of her Airbnb spots, Marina's guests are never disappointed with their stay. Her houses are set in a quiet village surrounded by paddy fields and a gorgeous view of the Mat Cincang mountain range, which is older than the Mount Everest! You can get to the beach on a 5-minute car ride and every sight is Instagram-worthy.
It goes without saying that Marina is both a hospitable and gracious host. She often picks up her guests from the airport and is always generously offering home-cooked meals and refreshments. She's also very personable and friendly, with a dry sense of humour. And if you simply want to enjoy a lazy afternoon around her compound, Marina's 4 cats, 3 teenage children, hen and jungle rooster can always provide good company.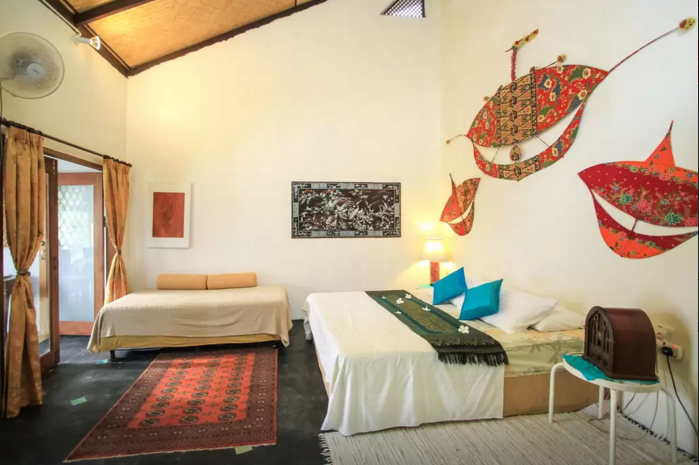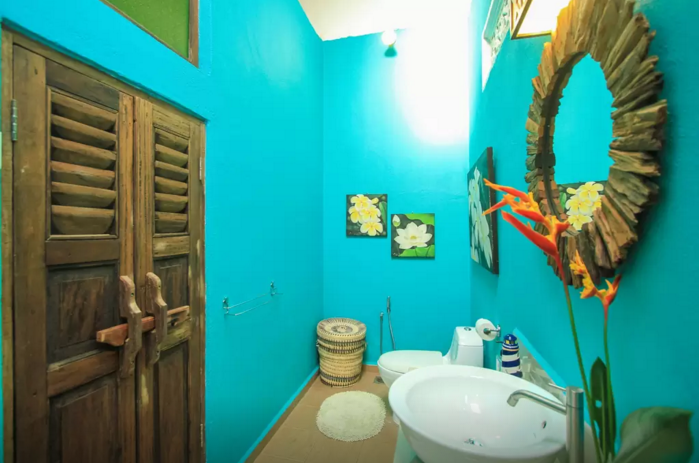 7.Rene & Tessa

Is this a place to stay or is it a dream? How is this place? Just look at the pictures. It is even better. Rene, Tessa and their mom are so caring, friendly and full of local knowledge. All in all, this was the best travel experience I've had so far. – Patrick from Kaiserslautern, Germany (April 2016)
With a name like Garden Serenity, Rene and Tessa are certainly trying to brand their Airbnb space by creating a calm and relaxing guesthouse in Kota Kinabalu for an experience that will stay with you for years to come.
Imagine indulging in a sumptuous English breakfast that is being served to you on the balcony with light music playing in the background. Or getting first-rate treatment with the special guide around town. This is the level of hospitality that have wowed guests and won them over time and time again.
From airport pick-up to personal tours and even providing medical assistance when needed, Rene and Tessa and their entire clan will more than oblige when it comes to making their guests feel like royalty.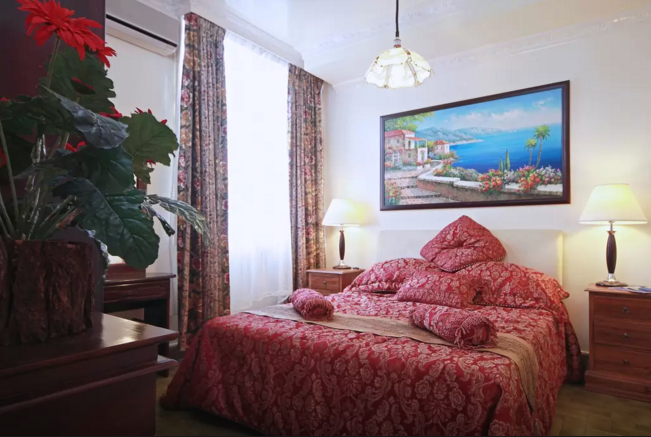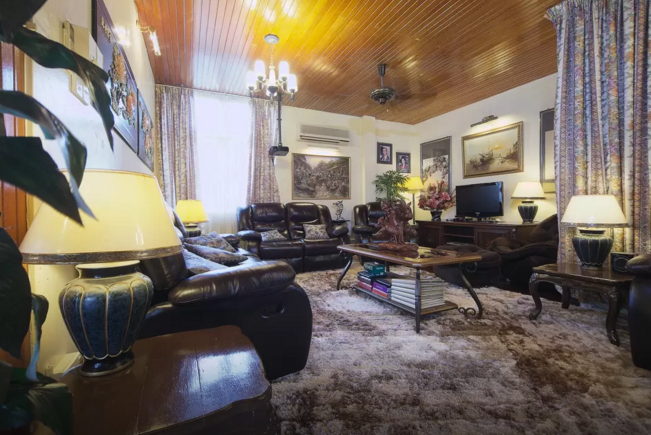 All of the Super Hosts featured here have one thing in common: a passion for creating a memorable travel experience for guests like you. And just like them, CurrenSeek also strives to help you locate the best moneychanger for whenever you're traveling to a foreign country. Download the app here today and enjoy your stay! If you have any other Super Hosts you think we should add to this list, or think you'd make a great travel host yourself, do write to us at hi@currenseek.com or add your comment below.
Photo Credits: AirBnb