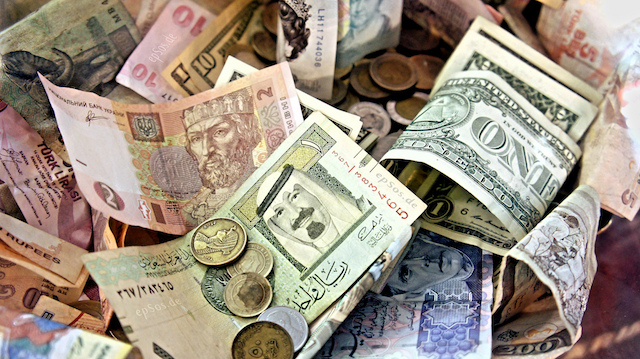 In our previous blog, we shared about our trip to Krabi and how it opened our eyes to the staggering disparity that exists in the foreign exchange market. In this post, we want to share about another actual experience­ during a trip to Mexico City in September 2014 while searching for the best currency exchange houses at the Benito Juárez International Airport.
Based on an actual experience
After arriving at the Benito Juárez International Airport and retrieving our luggage, we explored Terminal 1 to see the rate differences.  The images below show the rates being offered by the banks and currency exchange houses ("Casa de Cambio" or "Cambio de Divisas" in Spanish) in the airport, all of which are within 30 meters of each other.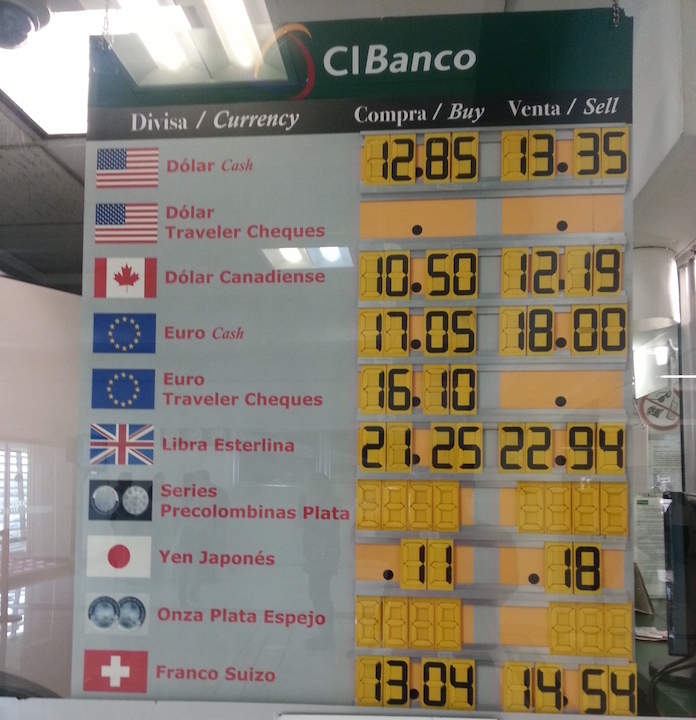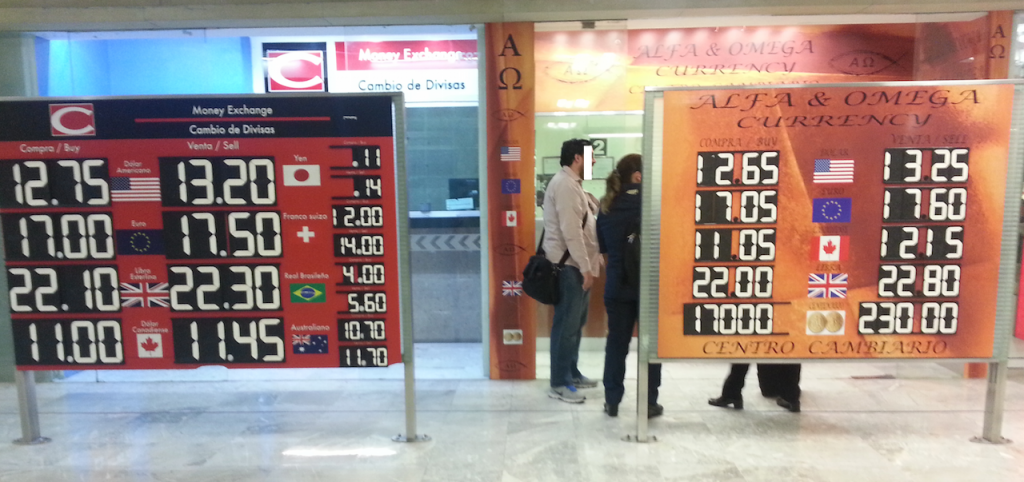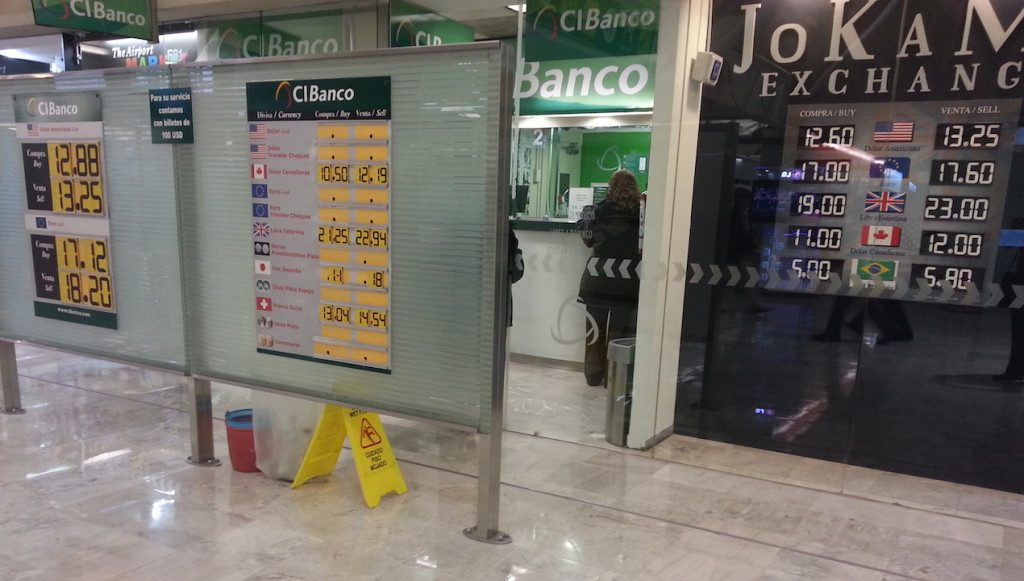 And below is the comparison of the rates for 7 currencies across 5 banks and currency exchange houses.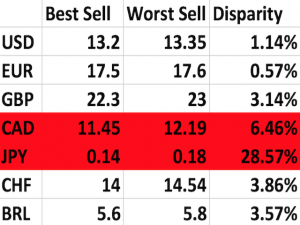 The secret about currency exchange revealed!
To grasp the significant difference between some rates offered at Benito Juárez International Airport, it's helpful to cite a couple of real scenarios:
Suppose I was an unwary Japanese traveler in Mexico intending to trade my left-over MXN 2000 to JPY before returning home. Depending on the exchange rates offered, I could get as much as JPY 360 for my pesos or as low as JPY 280 (both, at the airport and within a 1-minute walking distance from each other).
Now assume I was a Brazilian who just landed in Mexico City intending to convert 2000 BRL to MXN. If I made the exchange at the airport without shopping around, I would have received either MXN 8000 (for the least competitive exchange rate) or MXN 10000 (for the best rate). This translates to a loss or disparity of MXN 2000, equivalent to a two-night stay at Mex Suites Casa Azúl, a quaint colonial-style bed and breakfast in Mexico city, or roughly 40 pieces of Tortas Been's tortas de pierna located at República del Salvador, or 20 shots of Rey Sol Extra-Aged Anejo Tequila at the historic La Opera bar and restaurant.
The lesson learnt
When you are planning for your next vacation of a lifetime, the last thing you want to worry about is getting a bad deal on your currency exchange. You just want to plan where you are going to visit, party and eat!
Whether you're traveling overseas for business or pleasure, it pays to be a savvy consumer when shopping for currency deals and making your money go further. CurrenSeek arms you with the ability to compare and locate the best rates around you, eliminating the footwork and empowering you to travel smart. Knowing where best to change your money and what to avoid, you'll have more travel money in your pocket and total peace of mind to enjoy your trip.
We hope our series of blog posts will enlighten you on a universal problem experienced by travellers all over the world, and on how our free app can help make your hard-earned travel money go further.
Safe travels, and do keep CurrenSeek close at hand!
Cover image by epSos .de