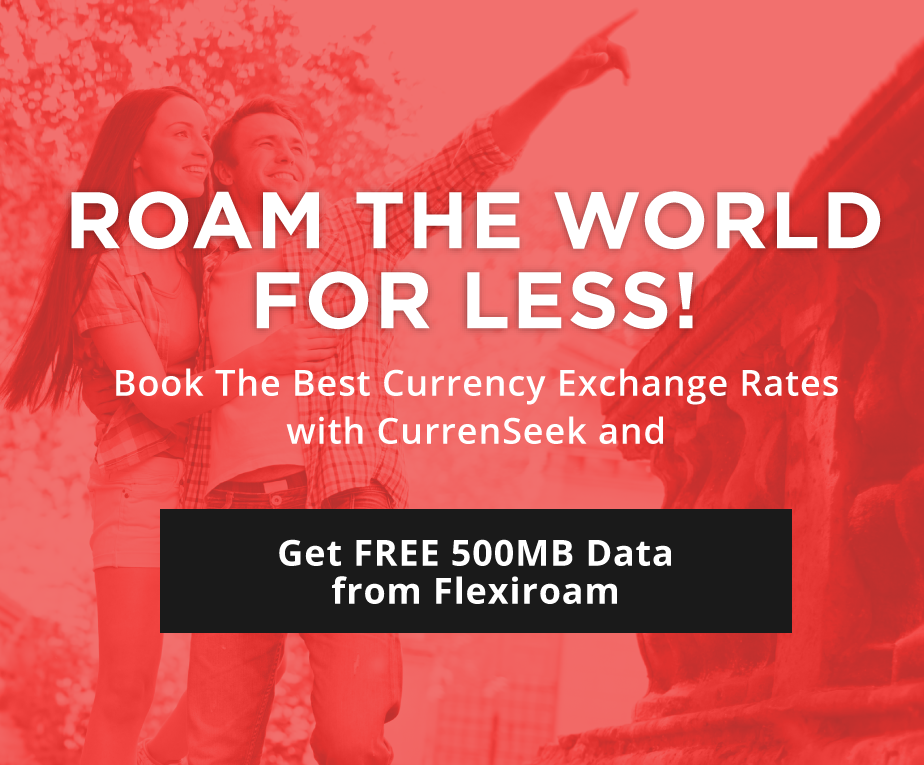 From booking your travel currency with confidence to obtaining data roaming in your next country of destination, we want to help make your all round travel experience a happy and rewarding one. Thanks to our latest collaboration with Flexiroam, you get to enjoy free 500MB Data Roaming when you complete an exchange via CurrenSeek.
Read the full details on our latest promotion below and happy travels!
Terms and Conditions Apply:
1. Free 500MB Data Roaming is applicable for customers who complete currency conversion transactions by booking foreign currency and collecting the booked currency from their chosen moneychanger.
2. Campaign runs from 20 January 2016 to 20 March 2017 (*eligible transaction*).
3. Promotion is valid for new Flexiroam customers only.
How to Redeem Your 500MB :
Download Flexiroam X app in PlayStore or Appstore
Simply register by fill in the basic information
In the app, go to "Unlock Free Data" button, tap on "Unlock Free Data" section, then tap on "Apply promo code"
Tap on "Apply Promo Code" with the promo code you receive after transaction completion
And 500MB FREE data roaming is Redeemed!!
For enquiries on this campaign, kindly contact hi@currenseek.com
Partner Enquiries:
We're excited to bring more Travel Deals of the kind to benefit the travelling community. If you're in the travel industry and wish to explore and/or discuss promotion collaboration opportunities, kindly write in to us at partner@currenseek.com.