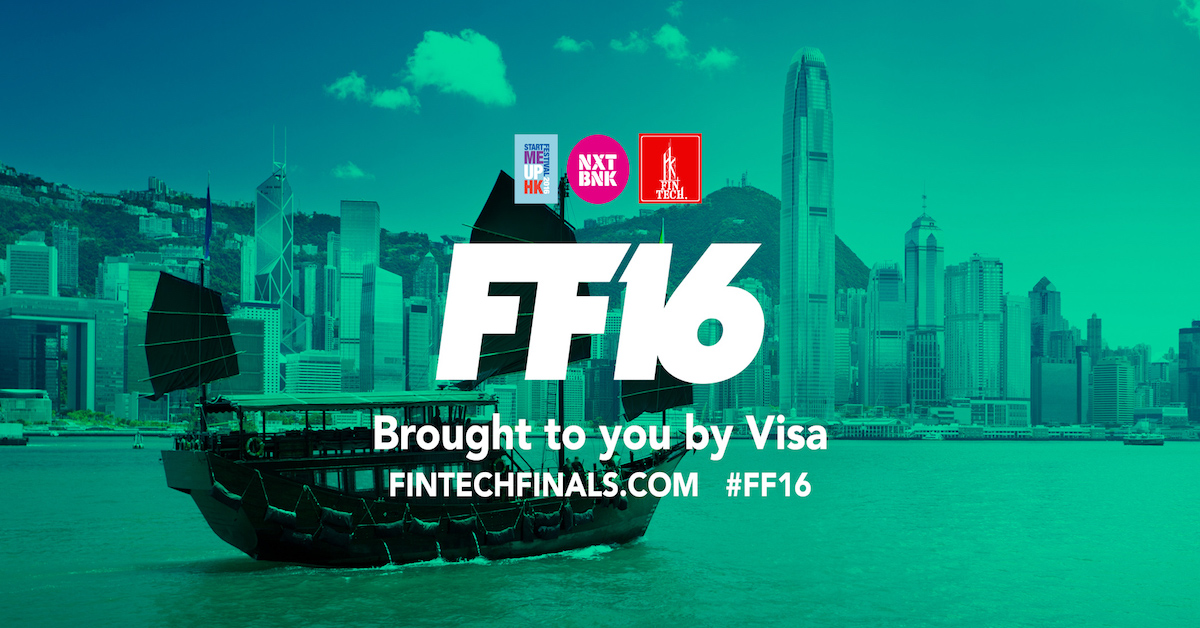 Over the past week, the 2016 Fintech Finals pitch competition wrapped up its regional semi-finals in Sydney, Singapore, Seoul, Mumbai, Kuala Lumpur and Bangalore. Team CurrenSeek took part in its home country's turf, Kuala Lumpur, competing against 10 other startup hopefuls—and is excited to announce that it nabbed the opportunity to compete in the Grand Finale conference and pitch event in Hong Kong (on January 25 and 26, 2016).
Organized by NXT BNK and Fintech HK, the 2016 Fintech Finals is part of the StartmeupHK Festival 2016 which promises to be Asia's biggest fintech conference and pitch competition. The event will be exhibiting 40 Fintech Finals finalists, whilst 24 chosen startups will be given the opportunity to demo and pitch their product to an audience filled with esteemed bankers, technologists, entrepreneurs and VCs.
Startup product categories include the latest trends emerging in fintech and banking, including block chain technology, peer-to-peer, payments and more. Check out other promising semi-finalist startups around the region here.
"We were up against startups with far bigger user numbers and established partners, and weren't expecting to become a semi-finalist. When the winner's name CurrenSeek was announced, it took us by surprise—but of course, we're ecstatic about winning the local leg and believe it can open up regional opportunities in the Hong Kong and China markets," said Amir Haghbin, co-founder of CurrenSeek.
"It's also a great leg up for us, as we know we have a value-driven idea that addresses a universal pain point—helping travelers compare and locate the best currency exchange rates around them, and save up to 30% of their hard-earned travel money," Amir concluded.
CurrenSeek would like to thank all the organizers who made the event a resounding success, as well as sponsors Visa, BBVA Innovation Center, Startupbootcamp Fintech, Fintech Innovation Lab, and government partners StartmeupHK and InvestHK. The team can't wait to bring CurrenSeek app to Hong Kong and beyond, and is geared to revolutionize the FOREX market.
@CurrenSeek wins regional semi finals #KL; see u in #FF16 HK. Here's to the team for a successful event! @NextBankKL pic.twitter.com/078NF84kJL

— Candy Chan Hui Ping (@chanhuiping) December 19, 2015
Fintech Finals 2016 / The Semi-Final Winners @nextbank https://t.co/Ix4Ikgb83F Congrats to @InvoiceInterchg @Shere_It @macrovue @CurrenSeek — Fintech Singapore (@FintechSIN) December 22, 2015
CurrenSeek wins #fintech seminals, will represent Msia in Hong Kong finals 2016. Congrats! #FF16 @NextBankKL pic.twitter.com/1EGaCdpaDV

— MahWengKwai & Assoc (@mahwengkwai) December 19, 2015
Fintech Finals 2016 Heads To Hong Kong #2016FintechFinals #conference #CurrenSeek #HongKong https://t.co/mIM2eQnupH pic.twitter.com/4LqPQ5FImp

— BitcoinAgile (@bitcoinagile) December 22, 2015
Winners of #FF16 Semis – @InvoiceInterchg, @Shere_It, @vlendright, @macrovue, Finotek, @CurrenSeek – all on stage @ https://t.co/5qup4aZItS

— Next Bank (@nextbank) January 5, 2016