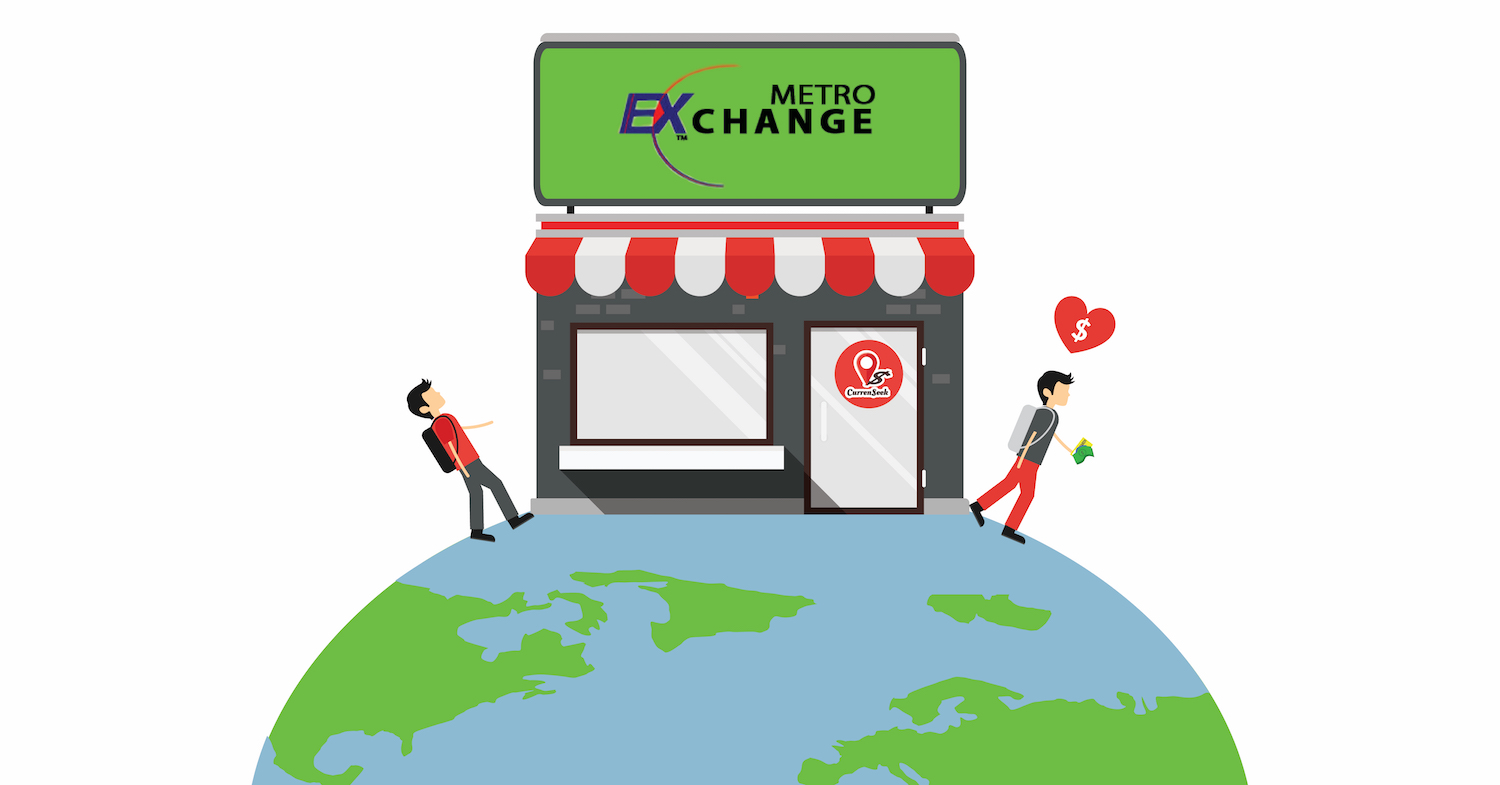 We're happy to introduce our latest partnerships with licensed money changers within the Malaysian currency exchange community who are now accepting quick and easy currency bookings via CurrenSeek app. At CurrenSeek, we're not only striving to make currency exchange easier, fairer, faster and more rewarding for travellers, our end users—but also establishing mutually-beneficial relationships with the key catalysts in the money changing business (namely, responsible money changers) who are open to adopting new financial technology (FinTech) solutions to serve their customers better.
Note that all money changers listed with CurrenSeek are licensed and authorised by Bank Negara Malaysia to buy and sell all types of foreign currencies. If you're travelling overseas soon and searching for a good money changer in Kuala Lumpur, Penang, and Johor Bahru, look no further! Here's CurrenSeek's latest FinTech-ready partner money changer in the cities of Kuala Lumpur, Georgetown and Johor Bahru for your consideration:
METRO MONEY EXCHANGE @ WISMA MPL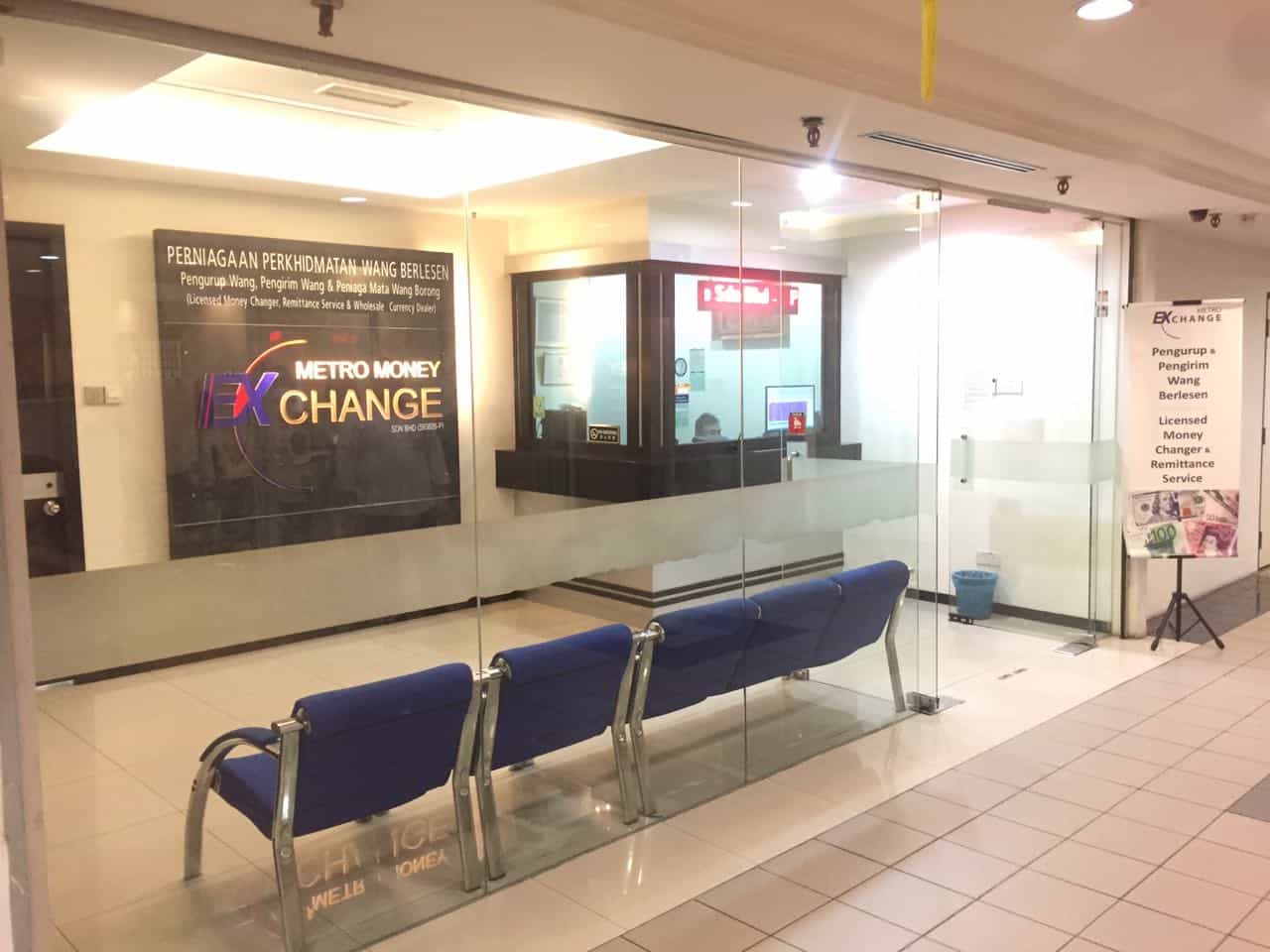 WISMA MPL ADDRESS:
Lot No. G49, G Floor, Wisma MPL,
Jalan Raja Chulan, 50200 Kuala Lumpur, Malaysia
METRO MONEY EXCHANGE @ CENTRAL MARKET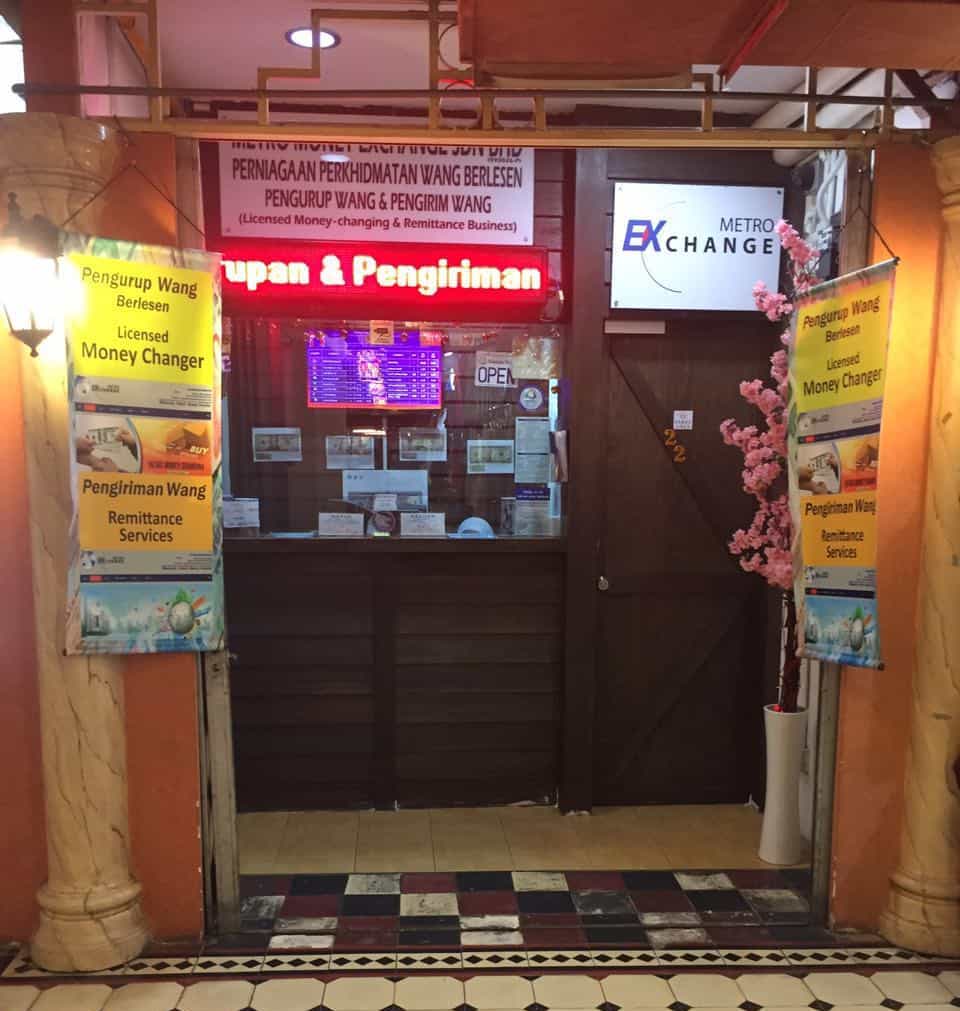 CENTRAL MARKET ADDRESS:
Lot No. L22, G Floor, Central Market,
50050 Kuala Lumpur, Malaysia
METRO MONEY EXCHANGE @KAMPUNG BARU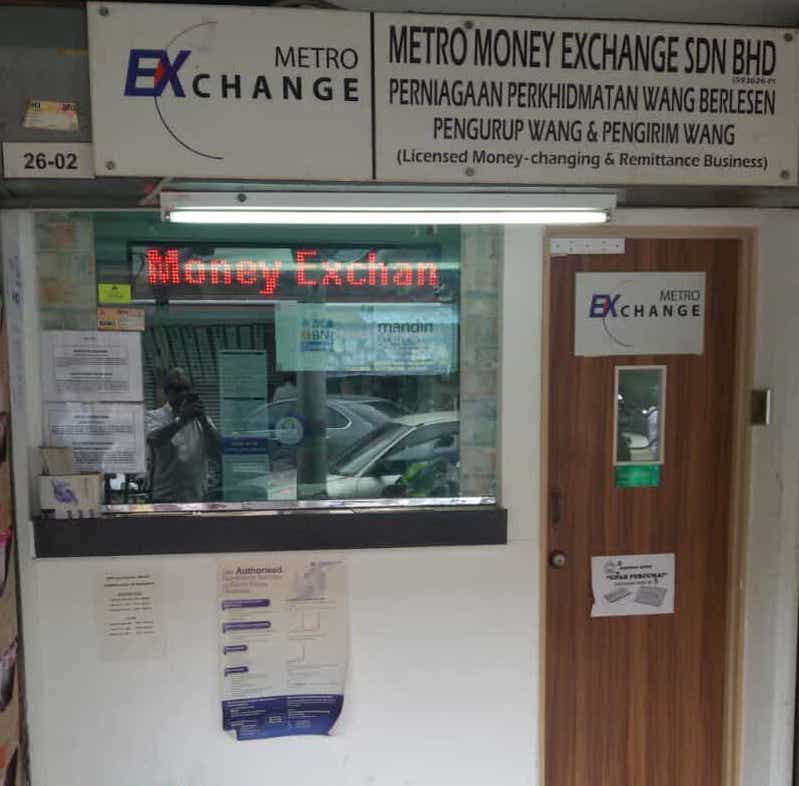 KAMPUNG BARU ADDRESS:
Gerai No 26-02, Lorong Raja Bot,
Off Jalan Raja Alang, Kampong Baru,
50300 Kuala Lumpur, Malaysia
METRO MONEY EXCHANGE @JOHOR BAHRU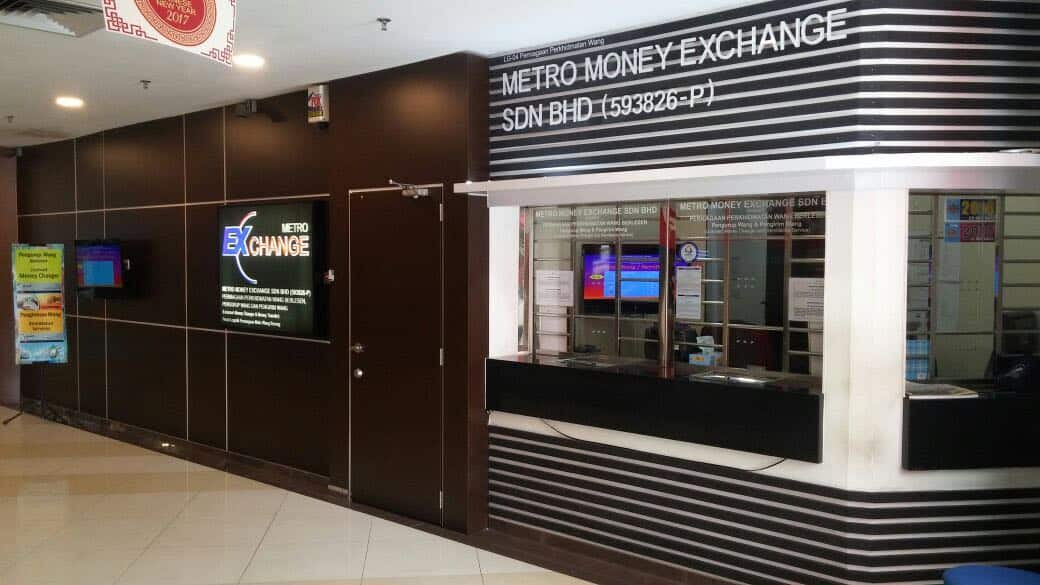 JOHOR BAHRU ADDRESS:
Lot No. LG 04, Level LG,
Galleria @ Kotaraya, Jalan Trus,
80000 Johor Bahru, Johor, Malaysia
METRO MONEY EXCHANGE @ PENANG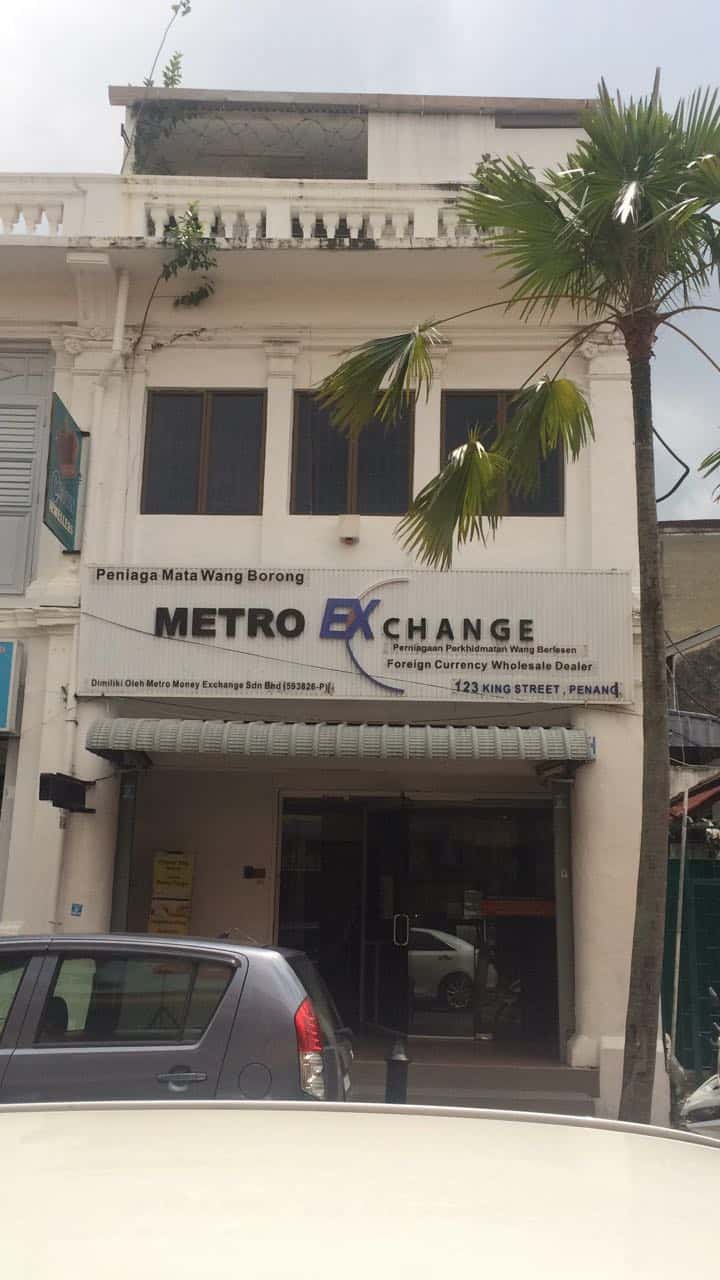 GEORGETOWN ADDRESS:
No 123, King Street, 10200 Georgetown, Penang, Malaysia
For locals who are looking to convert their currency last-minute or locals who have just returned home from travel and are looking to immediately change their surplus currency, as well as tourists who urgently need to transfer money abroad, Metro Exchange is what you're looking for. With three operational money exchange and transfer branches in central Kuala Lumpur near LRT transport, plus branches in Johor and Penang, Metro Exchange is not only a convenient option, but one that offers competitive exchange rates.
WHY EXCHANGE WITH METRO EXCHANGE TODAY:
Since it began operations in 2007, Metro Exchange grew from a licensed importer and exporter of foreign currency and wholesale money changer to include retail money changing and remittance service. Today, with their new licenses, they offer foreign remittance services between Malaysia and 136 banks in Indonesia! Metro Exchange is also one of the few money changers who have clearing centres and various supporting branches in three key cities in Peninsular Malaysia – Kuala Lumpur, Penang, and Johor Bahru. Learn more about their wholesale, retail, and money transfer service here.
Customers can now also enjoy exciting travel offers (discounted rides, free travel insurance, special deals, etc.) when they book currency with Metro Exchange via CurrenSeek app, thanks to the FinTech company's growing partnerships with major regional travel players. Depending on the amount you're planning to exchange, you'll be able to enjoy 'personalised deals' and save more travel money for your trip ahead.